Book of the Week: 24th November 2023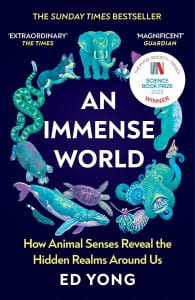 This week saw Ed Yong announced as the winner of the 2023 Royal Society Science Book Prize for 'An Immense World: How Animal Senses Reveal the Hidden Realms Around Us.
The judges described the book as a 'fascinating journey of discovery, illustrating the senses and appealing to the imagination through an exploration of evolution, behavioural science, physics and neuroscience.
The Royal Society website describes the book as follows: 'An Immense World' takes readers through the fascinating and complex dimensions of the animal kingdom and "majesty of nature", revealing the multisensory ways in which animals experience the world around them. The book immerses the reader in the "sensory bubbles" they inhabit and unveils remarkable "superpowers", such as the echolocation of dolphins, who experience sound as three-dimensional; bird species' use of the Earth's magnetic field for navigation; and the ultraviolet vision of bees, who see patterns on flowers imperceptible to the human eye. Yong's vivid storytelling shows us the humbling limitations of human perception; yet highlights that our ability to understand the senses of other species – to "step into their worlds" – is in itself our "greatest sensory skill".
Yong's earlier well-researched and accessible book, 'I contain multitudes' was shortlisted for the Science Book Prize in 2017. Both books are available from the library along with the shortlisted titles.
Book of the Week 20th October 2023
We've recently seen a revived interest in Agatha Christie novels. For many this is the epitome of comfort reading. Christie's winning crime formula is loved by many and the numerous Marple and Poirot films and dramatisations fuel interest.
For Christie fans who have exhausted her extensive repertoire, we suggest the Sophie Hannah Hercule Poirot mysteries: The Mystery of Three Quarters' (2019), 'The Monogram Murders' (2014) and 'Closed Casket' (2017).
We also have Lucy Worsley's recent biography – 'Agatha Christie: A very elusive woman' available in the library and her 3 part series was fascinating:
BBC iPlayer – Agatha Christie: Lucy Worsley on the Mystery Queen
A life as dramatic as her work. Lucy Worsley discovers the origins of Agatha Christie's macabre magic – and with some compelling characters, uncovers carefully concealed secrets.
This week's Book of the Week is recommended by one of our DoE 3rd form volunteers and is one of the top-selling books of all time.
'And then there were none' by Agatha Christie
Recently I finished Agatha Christie's 'And Then There Were None'. I really enjoyed this book; it was full of mystery and suspense, with a beautifully crafted plot. I always enjoy how Agatha Christie bends the formula of murder mysteries, but I particularly enjoyed how she does this in this novel, making the ending unexpected and ingenious. Overall, I recommend this book for anyone who loves a fast-paced, mystery packed and slightly disturbing novel.
Book of the Week 13th October 2023
This week I want to share a thoughtful and interesting talk, given by Ella (L6th), to our 4th Form students, to encourage them to think about Black History. She described the 'Noughts and Crosses' series by Malorie Blackman, the impact it had on her, and how it spurred her to learn more about Black people in history who have not had the acknowledgement they deserve.
We also have Malorie Blackman's biography 'Just Sayin': My Life in Words' available from the library and 'Race to the Frozen North: The Matthew Henson Story' by Catherine Johnson if you would like to read on.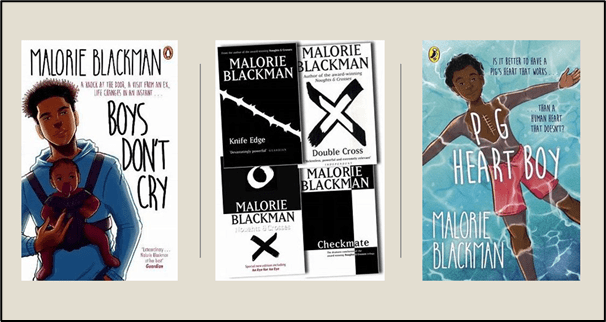 Ella: I'm going to talk a little bit about Malorie Blackman, who is an author of Young Adult fiction, as I am sure that many of you will know. Some of her books that I have read are Pig Heart Boy, Boys Don't Cry, and the Noughts and Crosses collection – all of which handle interesting and quite heavy topics like the ethics of animal organ transplants, teenage fatherhood and racial discrimination.
'Noughts and Crosses', for those who haven't read it, is set in a world where the position of white and black people is reversed and put back about 100 years. Black people are Crosses and white people are noughts. It follows the story of two young people, Callum and Sephy, divided by race, but who struggle against injustice to be together.
Although the whole book was fascinating and really highlights the injustice that still remains in society, there was one particular scene that stuck out for me. In this scene, Callum, a nought boy who is one of the few allowed access to the Cross schools, is in a history lesson where he answers a series of questions from his teacher.
For example, he answers that Matthew Henson first discovered the North Pole, that Garret Morgan developed the modern day traffic light as well as an early version of the gas mask, and that Dr Daniel Hale Williams was the first to perform successful open heart surgery. Although this might appear to be a relatively normal history lesson, in the author's note at the end, Malorie Blackman states that she never learned about any of these figures while she was in school, and instead only learned about achievements of white individuals.
She gives the specific example of the North Pole: it was co-discovered in 1909 by Robert E Peary and Matthew Henson, but as a student she was only ever taught about Robert E Peary, who was white, and not Matthew Henson, who was African American.
After reading Malorie Blackman's note, I set myself the task of memorising all of the figures mentioned in the scene and digging deeper into their history. For me, learning about these forgotten figures and committing them to memory meant that at least in my study of history, they had not been erased.
Of course, inclusion in education has improved dramatically since Malorie Blackman was a student, and also since 2001, when Noughts and Crosses was written, which demonstrates both the progress already made and is also inspiring for the progress that our generation can achieve in the future.
This is something to which each of us can contribute. This month I urge you to seek out and learn, celebrate and share stories.
Because by doing this, you yourself are rewriting the narrative and allowing their legacy to live on.
Book of the Week 5th October 2023
As every October, we are celebrating Black History Month. One of the themes this year is 'Saluting our Sisters' so I've chosen to highlight a YA historical novel on a little known female poet:
'Hang a thousand trees with ribbons' by Ann Rinaldi
This beautifully written and well researched novel tells the story of Phillis Wheatley. Born in 1753, Phillis was seized from Senegal when she was around 7 years old. She was sold as a slave to the wealthy Wheatley family in Boston. Phillis was clever and keen to learn and the family taught her to read and write. Soon she was immersed in British literature, the Bible, Greek and Latin texts along with geography and history. It was discovered that Phillis had a talent for poetry and she was expected to perform for eminent guests. She was sent to England and her work was the first published book of poetry by an African American woman. Despite her fame and the pride the Wheatley's took in Phillis's success she was only freed from slavery 3 months before her mistress died in 1774. This imagining of her short life is an engaging and moving account.
You can read some of her poetry on this link Phillis Wheatley | Poetry Foundation
Book of the Week 29th September 2023
Ms Purcell from the EDI and Social Responsibility Office recommends:
'The Miseducation of Cameron Post' by Emily M. Danforth
The Miseducation of Cameron Post is a queer coming of age novel, set in rural Montana, USA. It follows recent orphan, Cameron Post, as she struggles to navigate intense feelings for female friends and understand what it means to be queer in a small, religious town. Cameron spends most of her teen years trying to figure out who she really is, whilst denying most of her true feelings. Just when she's starting to figure it all out her Aunt throws a mega curve-ball and sends her off to a rehabilitation centre.
As someone who also grew up trying to figure themselves out in a very small village with no exposure to queer role models, real life LGBT+ relationships, or education about equality, I related strongly to Cameron and went on quite an emotional journey with her throughout this book. It really inspires courage and bravery to explore your feelings and live your authentic life, and not just in regards to your sexual identity, but to discovering and embracing all your values and passions.
Book of the Week 22nd September 2023
'People Like Us' by Louise Fein
Recommended by Ray Smith. Still avidly reading in retirement.
'People Like Us' is a debut novel by British author Louise Fein. Set in Nazi Germany in the 1930s, it looks through the eyes of a young girl, Hetty, whose father is a Nazi Party activist in Leipzig.
Hetty lives the life of a "true supporter" and fully accepts  her father's political views.  She is in the female Hitler youth and has a portrait of the Fuhrer on  her bedroom wall.
Her belief and morals however are challenged when she is confronted by her affections towards a young Jewish boy.
The book is an excellent portrayal of the period and is unique in the way it sees the world through Hetty's eyes. All the characters are strongly portrayed including her school friends who  are an integral part of the story.
In my opinion this is an important book for any current young person to read. It covers difficult and challenging topics which are handled with both sensitivity and honesty, often leaving the reader thinking how they would have dealt with similar situations.
As a first book by Louise Fein this  is an excellent  novel, I look forward to what the future will present from this author.
Book of the Week 15th September 2023
Assistant Librarian, Anna Gray recommended 'Folk' by Zoe Gilbert.
Folk is a captivating collection of short stories set on the strange little island of Neverness. They form a portrait of a superstitious community knotted together by ritual, petty rivalries, and a deep connection to the foggy island they inhabit. Myth and magic are simple facts of life on Neverness, and the lives of the characters revolve around pervasive feelings of loneliness, grief and envy.
I found Folk fascinating, with beautiful prose and many different themes to explore thanks to the many stories on offer. I would say that it could feel disjointed at times – the book jumps between many characters, whom we have only just got started to understand before the story ends and suddenly we're in the mind of their neighbour. Some of the stories were also stronger than others, with my particular favourite being 'Kite', where the local tanner attempts to overcome his brother's death.
Book of the Week 26th May 2023
This week's recommendation comes from History teacher Ms Whitelaw. She proposes:
'Humankind' by Rutger Bregman
If you need something hopeful and optimistic about humanity, look no further. Bregman argues against the common consensus that humans are by nature cruel and deceitful, and instead uses examples from history, science and business to argue persuasively that "most people, deep down, are pretty decent", that humankind is fundamentally good, and that the world is a hopeful place to live.
Available to borrow from the library now! Includes the fascinating story of the real 'Lord of the Flies'. His second book 'Utopia for Realists' is also available in the library.
Book of the Week 19th May 2023
Assistant Librarian Anna Gray and several teachers enjoyed reading:
'The Chosen' by Elizabeth Lowry 
Here's a review by Miss Gray:
On the 27th November 1912, Emma Hardy dies in the attic bedroom that has been her refuge during a long and difficult marriage to the writer Thomas Hardy. Everyone assumes that Hardy will feel liberated by the death of his wife, but he is utterly shattered, a feeling further compounded when he discovers his wife's diaries. Titled 'What I Think of My Husband', the notebooks overflow with heartbreak and fury, forcing Hardy to confront his behaviour and re-evaluate his life so far.
I enjoyed this book very much. Real life gave Lowry plenty to work with – many have wondered how a woman that Hardy despised so much in life could inspire incredible romantic poetry in death – and Lowry's writing does the complicated emotions justice. The text was very sad, at times almost bleak, and yet I flew through it. I have to confess that I was experiencing a level of schadenfreude at Hardy's distress, which I don't think was what Lowry intended, but it certainly contributed to my enjoyment of the book.
The Chosen is perfect if you want to luxuriate in passages of agonised self-realisation, old memories, and focus on everyday details. Similarly, if you want to feel smug while the main character feels guilty for 300 pages, I'd strongly recommend it.
Book of the Week: 12th May 2023
My current read is Women's Prize for Fiction Shortlisted novel 'Black Butterflies' by Priscilla Morris.
Set in Sarajevo on the cusp of the siege in spring 1992, this beautifully written and haunting story transports us to the increasingly desperate situation of the citizens of Sarajevo. Through the eyes of Zora, an artist and teacher, we watch her life unravel as the violence intensifies and it becomes clear that the siege they hoped would last just a few weeks is going to extend from months to years. The siege lasted from April 1992 to February 1996, a total of 1425 days and the population was at the mercy of the 'men in the hills' at risk from snipers and bombs each time they ventured out for food or water. Zora finds solace in her art and forms a close bond with the young daughter of her neighbours, through art sessions with her.
This is a must read for all of us – a story of resilience and hope, exploring the power of art and reminding us of the horror inflicted on a diverse and vibrant society in such recent history. An incredible debut from an author of Yugoslav and Cornish parentage who grew up in London but spent her summers in Sarajevo.
Book of the Week: 5th May 2023
Tim Marshall's latest book, 'The Future of Geography' has just arrived in the library, a
nd is the latest in his series exploring the politics of place. This time, Marshall expands his geopolitical insight to space – how will our current power struggles here be repeated elsewhere, and what will the politics of space mean for those of us on Earth? A fascinating look at space exploration and the legal and political questions it provokes.
You can read an in-depth review HERE
Tim Marshall's 'The Power of Geography' is on the Geography Top Ten reading list, and his books are available from the library.
Marshall is a leading authority on foreign affairs, has spoken at Wellington on his book 'Prisoners of Geography', and his books are engaging and informative. A must read for students of politics, economics and geography, science and technology and the interested layperson.
Prisoners of Geography (ebook also available)
The Power of Geography (and ebook)
Divided: Why we're living in an age of walls (and ebook)
Worth dying for: The Power and Politics of Flags (and ebook)
Shadowplay: A memoir from behind the lines and under fire
Book of the Week: 28th April 2023
3rd Form student Nefeli recommends Jessie Burton's modern feminist re-telling of the myth of Medusa. This beautifully illustrated book has been Shortlisted for the Yoto Carnegie Medal for Writing 2023
Medusa by Jessie Burton
What can I say – Medusa mixed all sorts of biblical beauty in one; the captivating and beautifully arranged change of perspective in viewing what is "the creature who can kill a man with a stare" captures the true astonishment behind the moral of this story. Illustrated with the most magical and eye-catching imagination, as well as the use of Greek terms for relatability, Jessie Burton creates the most beautiful atmosphere through her use of vivid description and imagery of the classic civilization of what living in Ancient Greece was like, making you feel as if you are walking through the pages of this book. While having only the company of the snakes that adorn her head instead of hair, Medusa meets the one who we know of as her murderer, but don't know what they'll be as she is distracted by love, desire, and betrayal.
Book of the Week: 21st April 2023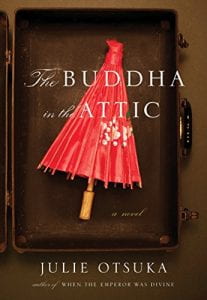 Why not try the short, touching novel we are reading for our Community Book Club in June?
Here's a short review by our Assistant Librarian, Anna Gray:
The Buddha in the Attic by Julie Otsuka
This is such an unusual and emotionally resonant little book! The Buddha in the Attic tells the story of a group of young Japanese women sent to America to marry men whom they only know through photographs. The book is written from a plural first person perspective, joining these otherwise isolated women into one dream-like narrative. In a continual stream of different voices, Otsuka's prose seems to wash over you. There is no particular plot, there are no central characters, only waves of 'picture brides' connected by the experience of their terrifying journey to America and eventual internment in the 1940s.
Short, touching, and with lyrical prose, this beautiful book is well worth a read!
Here is an additional review from The Guardian
Book of the Week: 10th March 2023
Novelist and podcaster Elizabeth Day has recently published her book on the subject of dealing with failure for teens. This complements her two earlier books 'How to Fail: Everything I've ever learned from things going wrong' which is a longer memoir giving personal stories of lessons learnt from failing and her shorter – 'Handbook for when things go wrong' 'Failosophy' both intended for an adult readership.
Day's book for teens is illustrated and anecdotal – an approachable and engaging guide which can be dipped into or read cover to cover.  'Failosophy' draws on Day's own and her interviewees' experiences of when things go wrong and the lessons learnt from these difficult situations. Described as a 'warm, practical and empowering guide to those moments when things don't go to plan'. The book encourages teens to talk openly about failure, recognise that failure can lead to success and build resilience for when things don't go to plan.
You can listen to her podcasts here How To Fail With Elizabeth Day | Podcast on Spotify
Elizabeth Day's tense, atmospheric psychological thriller 'Magpie' is available from the library.
Book of the Week: 24th February 2023
Miss Gray thought this was an absolutely fantastic story! Not to be missed by fans of historical crime novels. Here's her full review: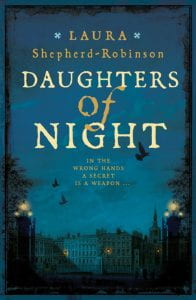 'Daughters of Night' by Laura  Shepherd-Robinson
It is London in 1782, and for most wealthy patrons the glittering attractions of the Vauxhall Pleasure Gardens distract from the desperation and filth of the rest of the city. Caroline 'Caro' Corsham, however, cannot look away when she stumbles across a fatally wounded woman in the bowers of the Garden, even after the authorities decide that the victim was a prostitute and therefore of no further interest. Finding the killer will lead Caro in a maze of betrayal, uncovering a conspiracy that reaches to the top of Georgian society.
The absolute star of the novel is the setting – 18th Century London has been researched and presented with such atmospheric detail that does not shy away from the unsavoury reality experienced by the majority of Londoners. This is matched by the actions of the antagonists, which have a near-tangible nastiness that leaves a bad taste in the back of your throat.
The two main characters complement each other well. Caro Corsham is angrily determined, idealistic but not entirely naïve, while Peregrine Child (the 'thieftaker' she hires to investigate) is morosely resigned and a long-standing resident of London's underbelly. The secondary characters, too, are compelling, with vibrant personalities and secrets that means the story twists and twines its way around the truth until the very end.
Book of the Week: 3rd February 2023
'Origins: How the Earth Made Us' by Lewis Dartnell
We are looking forward to welcoming Professor Lewis Dartnell to Wellington to give a Fireside Talk on Monday 6th February. He is also running problem based workshops for groups of our 4th and 6th Form students.
His latest book 'Origins' is available from the Library along with 'The Knowledge: How to Rebuild our World from Scratch' which has been enjoyed by our students over the years. 'Origins' combines science and history in a compelling and engaging way.
Dartnell's 'Origins: How the Earth Made Us' is a fascinating geographic history that shows how the physical elements of the world have been instrumental in moulding our history and our present. Each chapter follows the influence of a different factor, from the geology of London enabling the first underground passenger railway system to an ancient seabed shaping modern American elections, accompanied by detailed maps. Adeptly covering a great deal of ground, Dartnell's book provides a sweeping overview of human history as shaped by its surroundings. (A Gray).
If you want to read more in this field why not try 'Guns, Germs and Steel' by Jared Diamond or 'Sapiens: A Brief History of Humankind' by Yuval Noah Harari (the graphic novel versions are very good too).
Book of the Week: 27th January 2023
'Unstoppable' by Dan Freedman
Monday 6th February is an exciting day as we are also welcoming Dan Freedman to give an author talk to our 3rd Form. They have each been given a copy of 'Unstoppable' to read in advance.
Here is the first review in:
"Unstoppable by Dan Freedman is an emotionally charged story that explores the often delicate and challenging relationships that everyone experiences. The story follows the protagonists, Kaine and Roxy, on their individual journeys to reach their goals of becoming professional athletes in football and tennis respectively. Despite their greatest efforts, both characters face obstacles and difficulties along the way. With each challenge, we can relate to their struggles in our own lives, whether it is in sports, school, friendships, or family. This book serves as a reminder that even through the toughest of times, it is possible to find the strength within to overcome any adversity."
Book of the Week: 20th January 2023
Mr Smith recommends Ben Macintyre's latest book 'Colditz: Prisoners of the Castle' as this week's read. He writes:
Any book by Ben Macintyre has to be taken seriously and this is certainly the case with "Colditz: Prisoners of the castle"
The infamous Colditz castle was used by the Germans in WW2 for allied POWs who had escaped from other camps or who were regarded as high risk. The prison population included French, Polish, Dutch, American and the British, Macintyre has researched each of the nationalities in detail.
Since 1945  Colditz has taken on an air of mystery and intrigue, much of this is due to the accounts of the officers who were incarcerated within its walls. Whilst much of what has been recorded is factual, Macintyre  sheds new light on the reality of life behind the castle walls. Many readers will be surprised at the revelations the author brings out in a comprehensive account.
Many of the prisoners in Colditz have taken on "legendary status" and some became household names.  Macintyre however is critical  of  some of these men and it is difficult to argue against his views if his research is accurate (which I am sure it is!).  Colditz, it seems was a place where class mattered more than camaraderie and for many of the prisoners life was very difficult, not only because of the treatment by their captors but sadly by their senior "Officer ranks" who had authority and command.
The author also reveals many fascinating facts about the German command structure and the way the prison was run on a day-to-day basis.
I found this book very interesting and it has opened my eyes to the reality rather than the myth of how Colditz operated. I recommend it for anyone who is interested in history, I would however be prepared to have your current views and perceptions challenged.
We have all of Macintyre's books in the library – why not try one?
Book of the Week: 13th January 2023
This term one of our U6th Students has organised a talk by Mark de Rond. We are looking forward to hearing him speak at Wellington College on 18th January and all students are very welcome to attend. To promote professor de Rond's book to fellow students she has asked her House Master to write a review. You can read Mr Christodoulou's thoughts below:
There Is an "I" in Team by Mark de Rond
There are mainly two types of people who offer leadership training in business: sports people and military personnel. The key personality traits are performance under pressure and the ability to handle risk.
Sports analogies are all too common in business, however, it is sometimes difficult to understand how world-class teams in the military or sports heighten their performance when under pressure.
Cambridge University professor Mark de Rond's book There Is an I in Team explains how prominent sports teams attain high levels of performance and how teams in business can apply these lessons. He argues, wonderfully and sometimes counterintuitively, three fascinating points: first, how if we focus on harmony among team members, it is likely the team's performance will suffer; personalities must thrive and if joined by a common goal, the team benefits. Second, likability and, by extension, the trust you have in a team member will trump their competence when choosing a team, implying connection, trust, and likeability are deep-seated in one's personality, whereas competence is trainable. Third, and perhaps my favourite of his findings, most high-performing teams have members whose inner critic is alive and well and this makes them relentless and discontented, which strengthens the 'I' in the team and elevates the team's performance.
A great read!
Book of the Week: 16th December 2022
Mr Smith has another crime novel recommendation for us:
Desert star by Michael Connelly
Michael Connelly's latest novel has all the twists and turns you would expect from a writer at the top of his game.
The novel is set once again in LA and features two of Connelly's most familiar figures, LAPD Detective Renee Ballard and ex cop Harry Bosch. These two fictional characters have a global following and regular readers of the author will not be disappointed by this book. The plot is centred around three separate murder investigations, the twist however is that they all took place many years ago. Ballard now works for the LAPD "Unsolved Cases Dept" and she bring her old partner Bosch on board as he was working in the LA police force when the cases took place. Connelly brings out the personality of both of the central characters and it is easy to see why so many people read his books.
I thoroughly recommend the book but be careful if you read one Connelly book you may end up reading all 30!
Book of the Week: 2nd December 2022
This week's Book of the Week is the recently published:

'The Story of Art Without Men' by Katy Hessel
Waterstones have just announced this as their Book of the Year 2022.
This long overdue book is a 500 year exploration of art by women, from 1500 to the present day. Beautifully illustrated and engagingly written, it is not exhaustive in its coverage but is described as  'A paean to many artists as well as various art forms often overlooked or dismissed, this exciting revisionist history of art turns the spotlight on women artists' creativity and the way it has shaped and enriched our world'.
How many women artists do you know? Who makes art history? Have your sense of art history overturned, and your eyes opened to many art forms often overlooked or dismissed. From the Cornish coast to Manhattan, Nigeria to Japan, this is the story of art for our times – one with women at its heart, brought together for the first time by the creator of @thegreatwomenartists on instagram.
Book of the Week:  25th November 2022 
This week's recommendation comes from Nicholas in Y11: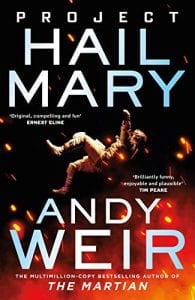 'Project Hail Mary' by Andy Weir
It's not often that you find a book which is thoroughly imaginative while also being scientifically sound. 'Project Hail Mary' is one of these books, and it has, over a couple of reads become one of my favourite books on par with 'The Hitchhiker's Guide to the Galaxy' by Douglas Adams. It is truly imaginative, and a gripping read – I'd definitely recommend it to anyone with any interest in space or science!
A lone astronaut must save the earth from disaster in this incredible science-based thriller from bestselling author of The Martian.
All three of Andy Weir's books are available to borrow from the library. (Artemis and The Martian).
Book of the Week:  18th November 2022 
We are looking forward to welcoming Mary Ann Sieghart to give next Monday's Fireside Talk and wholeheartedly recommend her book:
The Authority Gap: Why women are still taken less seriously than men, and what we can do about it.
 This fascinating well researched and empowering book 'Examines the unseen bias in our everyday lives, to reveal the scale of the gap that persists between men and women. Would you believe that female US Supreme Court Justices are interrupted four times more often than their male colleagues…96 per cent of the time by men? Or that British parents, when asked to estimate their children's IQ, will place their son at 115 and their daughter at 107?
Mary Ann Sieghart provides a wealth of data to expose unconscious bias and provides positive suggestions of how all of us can tackle this problem as partners, parents and colleagues. The book includes interviews with pioneering women such as Mary Beard, Baroness Hale, Bernardine Evaristo, Mary McAleese, Julia Gillard, Dolly Aderton and Pandora Sykes.
If you are looking for another title to complement this, why not try the Royal Society Science Book Prize Winner 2019 – 'Invisible Women: Exposing data bias in a world designed for men' by Caroline Criado Perez.
Book of the Week:  11th November 2022 
As we commemorate all those who died in the two world wars and other conflicts we have an apt book recommendation relating to WWI.
'Line of Fire: Diary of an Unknown Soldier, (August – September 1914) is illustrated by Barroux and introduced by Michael Morpurgo.
You can watch a video of Barroux giving a talk to a school on his graphic novel based on the soldier's diary here.
In this striking graphic novel adaptation of a 100-year-old diary, the events of the first two months of WWI are told through the eyes of the unknown soldier. This is living history in the form of one man's story silhouetted against the historical events of 1914 that formed and transformed the world we live in today.
Incredibly, the author/artist Barroux was walking down a street in Paris when he saw the diary on a rubbish heap. The rescued manuscript was then transformed in to this fascinating and moving graphic novel.
Line of Fire – Barroux Illustrates the Diary of an Unknown WWI Soldier
Book of the Week:  14th October 2022
This week's recommendation comes from Ray Smith, a longstanding member of our Percussion teaching team. He loved Robert Harris' latest historical novel:
Act of Oblivion   Robert Harris
Robert Harris is an established author who has had a number of novels in the bestselling lists for many years. With his latest book, "Act of Oblivion", I believe he has produced a classic. The narrative is set in the 17th century at the time of the Pilgrim Fathers, Puritan fervour and political turmoil.  There are three central characters: Richard Naylor, who is a member of the Privy Council and two Colonels who served with Oliver Cromwell, Edward Whalley and William Goffe.
Naylor is determined to track down the two colonels for their part in the death of Charles I and throughout a fast-paced narrative the reader is taken back and forth from London and New England .
For anyone who is interested in history, especially English history I would suggest this is a "must read".
Robert Harris, as ever, is incisive in his knowledge of the period and in his portrayal of the various characters in the book.
If you are looking for a page turner this is it!
Book of the Week: 30th September 2022
'House of Fortune' by Jessie Burton – Sequel to 'The Miniaturist'
Recommended and reviewed by our Assistant Librarian, Anna Gray.
I have to begin this review by saying that I loved the previous book; this of course colours my whole perception of 'House of Fortune'. I know the characters from before, I have a previous standard of plot and ambience that I would like to be met. All this is to say that I opened the book with several opinions already formed.
'House of Fortune' opens eighteen years after 'The Miniaturist', and we get to see what has happened to the remnants of the Brandt family. Over the years the business connections of family have dried up, and we find them clinging onto their house on the prestigious Herengracht, selling the furniture in order to eat. Our main character is Thea Brandt, newly eighteen, and madly (and secretly!) in love with Walter, a set designer at the theatre.  The atmosphere at home is unbearable: her father seems unable to understand that she is no longer a child, and her Aunt Nella thinks of nothing but marrying her off to a rich man. Thea cannot wait to elope but realises her secret is not as well kept as she thinks when a blackmail letter arrives.
The plot of the novel essentially has two strands – Thea's desire to find the money and marry Walter, and the rest of her family's need for money and attempts to make a better future for her and themselves. However, I'd say that 'House of Fortune' is more character driven than anything else.  We are given a good look at the psyche of each member of the Brandt family, and Burton is more successful here than she is at creating intrigue and suspense, as some of the plot felt a little predictable.
It is also due in part to the fact that the mysterious miniaturist of the first book barely features. On reflection I was deeply disappointed by the way this was done and had honestly rather she'd not been in it at all. It felt confused and I am convinced that Burton's editors insisted that she be added as a tie-in to the previous novel. In the first book the arrival of a miniature can be threatening or comforting; it can reveal a secret, it can foreshadow, it can provide guidance. They know things that no one could know, and impossibly transform as the plot unfolds. In 'House of Fortune' they simply appear, and Thea accepts them as pretty presents. Maybe this was supposed to make the reader tense rather than the characters – given our knowledge of how the miniatures worked previously – but as the miniatures didn't do anything or seem to influence the plot, I too began to view them as charming trinkets. As they don't feature at all heavily this by no means spoils the book whilst reading it, but when I started to compile my thoughts for this review I realised the extent to which it had frustrated me.
Having spent a good two hundred words on what I didn't like, I should discuss what I did, given that overall, I enjoyed the book immensely. This is largely due to Burton's fantastic character work. The heroine of the first novel, Nella, has had her naivety wrung out of her by eighteen years of buried hopes, social decline, and an ever-greater need for money. She's pragmatic and spends the novel wrangling opportunity after opportunity for the family, to the point where I became angry on her behalf when Thea, Otto or Cornelia dismissed her. In a fascinating turn of events, she's become like her sister-in-law, whom she spent much of 'The Miniaturist' railing against.
Thea is a fantastic foil for her aunt. She mirrors Nella in the first book with her teenage optimism – Nella arrives in Amsterdam with stars in her eyes after she's been married off to a wealthy merchant – but where Nella's realistic tendencies surface quickly, Thea remains headstrong and opinionated. At the beginning of the book she came across as annoyingly spoilt, but as Thea became tangled in blackmail, I empathised with her deeply. She was initially difficult to like, but her character-development was much stronger for it.
Thea's father Otto is also excellently written. His quiet strength in the first book has become a forceful personality as he tries to navigate early 18th century Amsterdam as a black man on the fringes of high society. His love for his daughter is wonderful to read, but also heart-breaking as he tries to find her a place in a world that continues to discriminate against them. Much conflict comes from his disagreements with Nella about how best to secure a future for Thea.
'House of Fortune' is a strong follow-up to 'The Miniaturist'. The plot is cohesive and serves as an excellent backdrop for the characters that Burton has created, throwing problems at them that cause them to adapt and evolve. It could probably be read as a stand-alone book, but why would you, when knowledge of the first plot makes the progression of this one even richer?
Book of the Week: 23rd September 2022
'This is the canon: Decolonize your bookshelf in 50 books'
by Joan Anim-Addo, Deirdre Osborne and Kadija Sesay
This is a fascinating and timely addition to library stock. At a time when many voices are questioning how diverse the UK publishing industry is,  Anim-Addo, Osborne and Sesay have brought us an alternative literary canon. Their list of 50 books is a wide-ranging collection of fiction from around the world; available in English and covering a time span from 1943 to 2019. They celebrate the wide and diverse experiences of people from around the world of all backgrounds and races.
From literary giants such as Toni Morrison and Chinua Achebe to less well known (but equally vital) writers such as Caribbean novelist Earl Lovelace or Indigenous Australian author Tony Birch, the novels recommended here are in turn haunting and lyrical; innovative and inspiring; edgy and poignant. 
A thought-provoking book, it challenges us to embark on 'a reading journey like no other'. Information is provided on both the book and author and there is a useful: 'If you like this, try…' for each title.
This is an ideal book to dip into, share with your book club or discuss with your families. How many of the 50 have you read?
The authors also suggest ways of becoming a literary activist and helping break away from a reading monoculture.
Why not:
Join a reading group
Support independent publishers and bookshops
Experience new writers
Attend literary events and festivals
Book of the Week 9th September 2022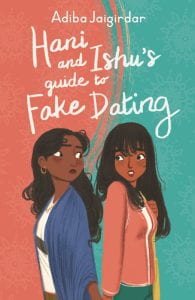 On 25th August at the Edinburgh International Book Festival the YA Book Prize Winner for 2022 was announced. Adiba Jaigirdar won it for her novel 'Hani and Ishu's guide to fake dating.
You can read an extract here or borrow it from the library along with the other 9 shortlisted titles. Our Assistant Librarian Miss Gray enjoyed it a great deal. Here's her review:
'Hani and Ishu's guide to fake dating by Adiba Jaigirdar
When popular girl Hani Khan comes out as bisexual to her friends, they invalidate her by saying that she can't be bi if she's only gone out with guys. In a panic, Hani states that she's dating the first girl she can think of, the heavily academic Ishu. They're complete opposites, but Ishu agrees to pretend to date Hani, if Hani will help her become popular enough to be elected Head Girl. When real feelings start do develop, will Hani and Ishu get their happily ever after?
There was a lot to love about this story. Hani and Ishu are such well-written characters, and the chapters that alternate between their viewpoints really allow us to understand them and their places in the world. They both have excellent individual arcs as well as the main romantic plot: Hani stops being so much of a people-pleaser, and Ishu learns to handle parental expectations and what she wants for herself. The family relationships in the story are also a real strong point for the book – I was really rooting for Ishu's relationship with her older sister, and Hani's loving family was adorable and helped balance some of the heavier aspects of the book. Jaigirdar weaves islamophobia, toxic friendship and cultural rejection through the fluffy romance. Hani's friends are truly awful and I was so glad when she finally got rid of them!
I had only one issue, which was the pacing. The fake-dating-to-real-feelings progressed a little too quickly for my taste – I'd have liked some more mutual pining to deepen the sense of angst later in the book. Still, it's a very cute and readable story, that I read in a matter of hours. I'd strongly recommend it.
Book of the Week – 17th June 2022
To celebrate Pride Month we have a display of LGBTQ books in the library which celebrate diversity, tolerance and inclusion. There is fiction featuring LGBTQ protagonists, memoirs and books on the history of the Pride movement. New to library stock is 'Queer up: An uplifting guide to LGBTQ+ love, life and mental health' by Alexis Caught. More LGBT book recommendations on the library padlet.
Described as: A positive and uplifting book for young people who are queer or curious – and their allies looking to support them. In this empowering book, award-winning podcaster Alexis Caught sets out to help queer and curious teenagers explore their LGBTQ+ identity and understanding. Alongside the author's personal experiences are first-hand stories from notable LGBTQ+ figures, providing an inclusive account of what it means to grow up queer. With chapters on questioning, coming out, friends and family, love, shame, pride and allyship and a useful section on resources and support services, this insightful, thoughtful and reassuring book is essential reading for any questioning teen and their allies looking to support them.
Book of the Week – 10th June 2022
'Wild Swans' by Jung Chang
The lively and informal Wellington Community Book Club met yesterday in the Library. We chose two books for the summer break, to discuss at our September meeting.
'Wild Swans' by Jung Chang was proposed as a holiday read. An excellent suggestion as we have time to absorb its 650 pages during the long summer break. Many of us have read this award-winning memoir and are looking forward to a re-read.
This is Jung Chang's family memoir – through the lives of three generations of women, this book tells the story of 20th-century China. Beginning with the author's grandmother in 1924, continuing with the experiences of the mother and finishing with the daughter who grew up during the Cultural Revolution.
Wild Swans has been translated into 37 languages and sold 13 million copies, receiving praise from authors such as J. G. Ballard and Martin Amis. I'm planning to listen to the audiobook so have over 27 hours of enthralling listening ahead of me. It is also on the Mandarin list of Top Ten Reads. You can read a review here.
Continuing the historical theme we are also reading 'The Secret River' by Kate Grenville. This historical novel follows the life of William Thornhill, an early 19th Century waterman in London, living in desperate poverty with his family, who is transported to Australia for theft. The story explores what might have happened when Europeans colonised land already inhabited by Aboriginal people. This novel features on the Big Jubilee Read.

Book of the Week May 27th 2022
Assistant Librarian, Anna Gray, recommends thrilling YA debut fantasy and Tik Tok hit 'Legendborn'.
'Legendborn' by Tracy Deonn
Bree Matthews is sixteen when her mother dies in an accident. Looking for a way out of the constraints of her small town, she leaps at the chance to go on a residential program hosted by a nearby college, only to witness a magical attack on her first night! Confronted with the knowledge that magic is real and interacting with mages that try (and fail) to wipe her memory, she realises that her mother's death was not as straightforward as it first appeared…
This wonderfully-layered fantasy story is must-read for anyone who enjoys wizards, demons, and elements of Arthurian legend, but it has real strength in other areas. Deonn's portrayal of grief in her main character is incredibly well done, as is the character development. She also doesn't shy away from the racism and generational trauma that Bree has to contend with as a Black girl attending a prestigious North Carolina university. Remnants of history are all around and Deonn ties these – including the legacy of slavery – into her magical world and her take on Arthurian legend. I personally found this to be considerably better than other fantasy books that skirt around the sources of power and wealth of their historical figures.
The only thing that I didn't enjoy so much was the love-triangle our heroine ends up in.  Anyone who reads fantasy has come across many a good boy/bad boy dilemma and I, for one, am getting a little tired of it. Still it's a popular trope for a reason, and Deonn makes both characters likeable and the end result is not immediately obvious.
Fans can look forward to the sequel, 'Bloodmarked' in November 2022.
Book of the Week 12th May 2022
Just arrived in the library is the newly published book by Jim Al-Khalili 'The Joy of Science'. Quantum physicist, New York Times bestselling author and host of BBC's 'A Life Scientific' reveals how 8 lessons from the heart of science can help us get the most out of life. Short lessons are presented to help 'unlock the clarity, empowerment, and joy of thinking and living a little more scientifically'. This beautiful, rainbow covered book encourages us to think critically, recognize our own biases and not value opinion over evidence. Al-Khalili urges us all to remain curious – his advice to young people thinking of going into the life scientific (Article in the New Scientist from March 2022) is 'All children are curious, they ask all the why questions. Most people, when they grow up to adulthood, stop asking the why questions. To be a scientist, you never lose that childlike curiosity about the world. If that's the sort of person you think you are, if that's what gets you going, being curious about the world, then you're already a scientist.'
Book of the Week 11th March 2022
'Factfulness' by Hans Rosling
This week one of our 3rd Form students is championing a book I recommend to many people and we have reviewed before. It was our 2020 Big Summer Read too.
Factfulness is a book that is on many geography reading lists and has been talked about and changed the opinion of many people. I am here to once again reiterate that. This book changes your perception on many biases that are unconsciously fed to us through the media. It shows the world in a more accurate way and shows us that the world is much better than we thought without being optimistic or unreasonable. I would recommend it to anyone taking or thinking about studying geography and to those who want to understand the world better. How can we change our world if we don't know what we need to focus on?
For a fiction choice another 3rd Former recommends:
'A Series of Unfortunate Events: The End' by Lemony Snicket
A captivating close to the popular series that encompasses three abandoned orphans and their struggle to escape the hands of the treacherous Count Olaf and his attempts to snatch their family fortune. This leads the three children to an island where they are left with the Count himself. In this somewhat idyllic place they discover an old dictator and his tribe, as well as haunting secrets about their parents that have been lost to the world for years. A beautifully written novel, that, despite encountering and covering hardship and heavy themes is uplifting in the way that the Baudelaires seem to forever have hope of a brighter future.
Book of the Week 25th February 2022
Assistant Librarian, Miss Gray recommends:
'The Lie Tree' by Frances Hardinge
Fourteen year-old Faith Sunderly's life is uprooted when her father, a famous naturalist, packs up the family and brings them to the small island of Vane for an excavation. An aspiring scientist herself, Faith is boxed in by society's expectations of her behaviour, and her family's obvious preference for her younger brother Howard. When Faith discovers a mysterious plant in her father's extensive collection she must use all her cunning and bravery to understand the tree and protect it from those who would abuse its power…
The Lie Tree is a murder mystery, a tale of revenge and a coming of age story all at once, and Hardinge weaves its thematic complexity with considerable skill. The plot maintains its tension throughout, and the many moving parts mean that the pace never truly slows. The main character is gifted liar and it's a pleasure to watch her struggle with the morals of this while needing to use this skill as she tries to untangle the nature of the tree and of her family. The rest of the characters have secrets and hidden depths that unfurl throughout the book in a way that keeps the reader guessing and provides an exciting reread.
All in all, it's a moody Victorian thriller with a tight plot and a delightfully duplicitous cast which saw me finish the book in one sitting.
Book of the Week 11th February 2022
This week's recommendation is from Honor, another of our 3rd Form DofE library volunteers.
'The Monsters of Rookhaven' by Padraig Kenny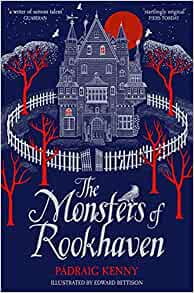 This is in no way your normal monster thriller. With deep gothic undertones, the head-strong main character throws herself into a magical family and their secrets, bonding with each of the unusual members. The novel encompasses deep relationships as well as villains that are so vividly created by Kenny and that hold a real fear for the characters in the book. Alongside the intricate yet expressive illustrations, The Monsters of Rookhaven is a wonderful read that transports the reader into the world the mysterious and magical creatures that lie beyond the border of imagination.
Book of the Week 4th February 2022
This week's recommendation is a tense thriller enjoyed by Hannah, one of our 3rd Form DofE library volunteers. She writes:
A bus crashes in a snowstorm and leaves Jack Reacher stranded in a small town. One brave woman decides to face the sinister problems this town has. If she is going to testify she is going to need help. 61 Hours by Lee Child is a dramatic thriller novel about a man who travels with nothing but his toothbrush and hat. It is fourteenth in the series but easy to understand if you are new. I loved the fast pace and structure of the book. I recommend it to anyone who loves murder mysteries, thrillers and plot twists.
This is the 14th book in the hugely popular and vast Jack Reacher series. The series can be read in any order but the ending of '61 Hours' is directly followed by 'Worth Dying For'.
Book of the Week 28th Jan 2022
Library Assistant, Dee Varcoe recommends:
Unsettled ground by Claire Fuller : Winner of the Costa Novel Award 2021
 This book is about a set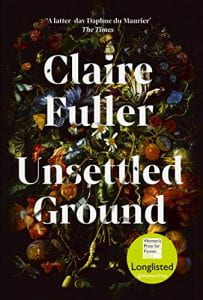 of 51-year-old twins who share a home with their mother.  They have always lived together, they grow vegetables, play their instruments, and keep largely to themselves.  The ramshackle cottage is on land belonging to their wealthy neighbours.
The siblings are unexpectedly left to fend for themselves after their mother suddenly dies from a stroke.  They're informed that the rent due for the cottage is long overdue. Jeanie cannot read or write; Julius' sporadic work on neighbouring farms can only bring in so much.
This is the unsettled ground on which the story plays out, the shifting sands that spell homelessness.  These exposed older adults are tenderly depicted, and you can't help being drawn in by their vulnerability.  The author is frank in her portrayal of poverty, and the shame thereof, where visits to a food bank could never go unnoticed.
Unsettled Ground challenges the notion that, with a little hard work, lives can be turned around and fortunes changed.  Julius' attempts at improving their situation — building an oven in the garden for a cake-delivery business or renting out a yurt on their land via Airbnb — could never have succeeded: "he needed a computer, the internet, a website, so he could send emails to those beardy types in London."
The simplicity of the story may suggest the story is more character-driven than plot-focused, but the novel's unpretentiousness is its real appeal.  This is a very readable book and will appeal to a wide array of readers.

Book of the Week 21st Jan 2022
This week's recommendation comes from our new Assistant Librarian Miss Gray:
A WINTER'S PROMISE by Christelle Dabos (First in The Mirror Visitor Series)
A Winter's Promise by Christelle Dabos takes place in a world post-'Rupture', an apocalyptic event many centuries ago that shattered the Earth into many floating islands called arks. Our bookish heroine Ophelia is promised in marriage to the influential Thorn as a diplomatic match between her home ark of Anima and the distant Pole. Shipped off to the icy north, Ophelia finds herself embroiled in political machinations that have world-wide consequences.
At first Ophelia is distinctly mousy, and clumsy to the point of being irritating, but as she gets to grips with her life at the Pole she grows as a person. She's still quiet and unglamorous, but increasingly brave and pragmatic; it's an enjoyable transformation. The relationship between Ophelia and Thorn unfolds very slowly – it is, after all, a romance arc lasting four books – but the moments between the two are genuinely rewarding.
However, the setting of the book is even more engaging. The floating city of Citaceleste sticks in the imagination, with its glittering surface and dark underbelly. The lore is rich and well placed throughout, leaving the reader with theories about the Rupture and the future of the arks, and the warring political factions keep the story tense. Particularly compelling was the idea of the ancestral spirits that govern the arks, which tie the intrigue to the historic turmoil, and promise to further complicate the story in later books.
Book of the Week 14th Jan 2022
Recommended by Ms Atherton, Head Librarian.
 'The island of missing trees' by Elif Shafak
One of the most memorable and enjoyable books I read over the Christmas holiday was 'The Island of Missing Trees' by Turkish author Elif Shafak. Set in Cyprus, the book was shortlisted for the Costa Book Awards (Novel Category). The story moves between postcolonial Cyprus and London and explores themes of belonging, love and division and the ongoing trauma experienced in the aftermath of the violent conflict in Cyprus' history. I learnt a great deal about the history of Cyprus through empathetic characters and a story beautifully told; weaving the natural history of the island into the background to enrich the plot with descriptions of the birds, trees and landscape.
Defne and Kostas are forbidden young lovers from opposite sides of the Cyprus divide. In 1974 they meet in secret at The Happy Fig taverna run by supportive owners. The traumatic events at the taverna are watched by a fig tree, growing in the middle of the building. A cutting of this trees is eventually transported to England by botanist Kostas to become the third narrator in this absorbing novel. Decades later 16 year old Ada Kazantzakis, growing up in North London, seeks to find out about her parents and family history on Cyprus, her ancestral home which she has never visited.
Book of the Week 10th December 2021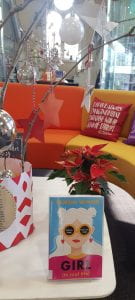 Honor in the Third Form recommends:
'Girl (In real life)' by Tamsin Winter
She writes: Looking for a light-hearted, mischievous, entertaining book to read? Look no further. This novel is hilarious: having a teenage girl as the main character, the book recounts her most embarrassing moments on her YouTube channel that her obsessive mother and demanding father set up for her when she was born. Forced to live her life for the camera, the book describes how she breaks away from the channel when meets her equally amusing new friend, Carys.
A popular choice for younger teens, we also have her two other books available – 'Being Miss Nobody' and 'Jemima Small versus the universe'.
Book of the Week 26th November 2021
This week's book recommendation comes from Alex in the 4th form. One of the enjoyable aspects of having DofE volunteers in the Library is chatting to them about their favourite books. Alex had a long list of books he's enjoyed rea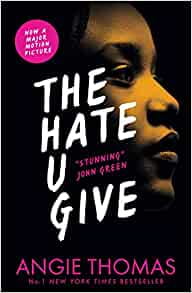 ding. Here is one that has been popular with many of our students and is an important and timely read.
The Hate U Give by Angie Thomas
One night, Starr and her childhood friend Khalil get pulled over by police. They end up shooting and killing Khalil after apparently mistaking the boy's hairbrush for a gun. Starr is the only witness and has to decide whether to use her voice to try and fight for justice. What follows is a brilliant and fantastically told exploration of race in America – and of growing up, too. (Book Trust website
Alex writes: 'Very eye-opening into the presence of discrimination and racism in life, and the story-line presents this clearly. The characters contrast in a complimentary way and make the human interactions within the story very interesting to read about.'
He also recommends the Crossover series of verse novels by Kwame Alexander and writes:
An extremely unique poetic style of writing, which captures the reader and draws them in as if they're in the world themselves. Amazing use of language, line breaks and unique writing techniques to bring great effect throughout the writing.
Start with Rebound, then Crossover then Booked. Fast to read, with themes of basketball, football and family.
The Chaos Walking Trilogy by Patrick Ness
Very enjoyable, and without a doubt the best books I have ever read. They are written in such a way that captivates the reader relentlessly and keeps attention throughout. The storyline is amazingly interesting and unfolds in a very suspenseful and eventful manner.
Book of the Week 19/11/2021
This week we have two fiction recommendations for you based on ancient classical myths.
Medusa by Jessie Burton, (of The Miniaturist fame),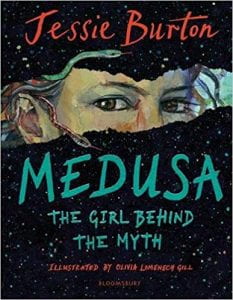 retells Medusa's story in a beautifully illustrated book for young people.
A dazzling, feminist retelling of a Greek myth, stunningly illustrated by Olivia Lomenech Gill. Exiled to a far-flung island by the whims of the gods, Medusa has little company except the snakes that adorn her head instead of hair. But when a charmed, beautiful boy called Perseus arrives on the island, her lonely existence is disrupted with the force of a supernova. Filled with glorious full-colour illustrations this astonishing retelling of Greek myth is perfect for readers of Circe and The Silence of the Girls. Illuminating the girl behind the legend, it brings alive Medusa for a new generation.
In August this year, Booker Prize winning author Pat Barker published 'The Women of Troy', her second re-working of a classical myth from a female perspective. The novel is again narrated by Briseis and follows on from 'The silence of the girls'. Troy has fallen and the Greeks are eager to return home victorious, all they need is a good wind to carry them home but the wind has vanished. Beautifully written and a fresh look at a well known tale. You can read a full review here.

12/11/2021 Book of the Week
This week's recommendation is a non-fiction title and suggested by Mrs Park, Head of Globalcitzenship.
Rebel Ideas, The Power of Diverse Thinking by Matthew Syed
Who do you think performs better – Geniuses or networkers? Find out in this great read from Matthew Syed. Explore the need for "cognitive diversity" in his engaging style, using a wide range of examples from the de-radicalisation of a white supremacist, a communication breakdown on top of Mount Everest that had fatal consequences to the benefits of personalised nutrition plans. The advantages of collaboration in an increasingly interconnected world are the way we can tackle the greatest challenges of our age and this book helps highlight how we can break free of "echo chambers" and homogenous thinking to make the most of all our opportunities.

14/10/2021 Book of the Week
This week's book recommendation comes from James in the 4th Form. It's a biography which has been very popular with our students.
'Shoe dog' – A memoir by the creator of Nike Phil Knight
Shoe dog is a really compelling read which tells the story of how Nike rose to its current prestige. In a riveting and inspiring narrative, Phil Knight explains the process of how he formed this hugely successful business, including the setbacks, complications and even deaths along the way. My favourite part of the story is Knight's journey to Japan, because of how quickly he formed a positive relationship with the Onitsuka shoe company's executives and how beneficial these relationships proved to be to Nike in the long run, despite a few hiccups along the way.  Overall a captivating read, which I'd recommend to anyone interested in economics or sport.
1/10/2021 Book of the Week
'The left-handed booksellers of London' by Garth Nix
This is a great new fantasy book by prolific bestselling Australian author Garth Nix. Typical of Nix, he builds up the layers of his imagination one by one to reveal a believable but fascinating world filled with magicians, spirits and most importantly both left and right-handed booksellers. A soon-to-be art student, Susan Arkshaw, is plunged deep into the dangers of the mystical 'Old World' in pursuit of her unknown father and must find him to avert disaster.
The print book is available in the library, as well as an e-copy, along with many of Garth Nix's other popular fantasy books including the bestselling 'Old Kingdom' series. A number of our students including 3rd formers are reading the 'Dune' series by Frank Herbert before watching the film.
Book of the Week 'Dry' by Neal and Jarrod Shusterman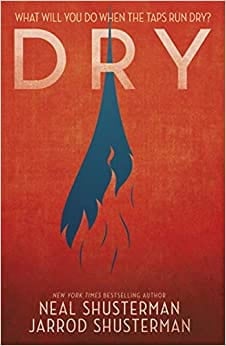 It is delightful to see a number of our new 3rd form visiting the library several times a day, for a brief pause, to read a graphic novel or the next instalment of their favourite dystopian novel. We are having more book chats than usual and enthusiastic readers are recommending the 'Scythe' trilogy to their friends. Books not only provide an opportunity to relax and escape into other worlds in a busy boarding school day, but also the chance to connect with peers over reactions to books. Neal Shusterman's young adult books have been incredibly popular with our students across the age range. This week's book recommendation is 'Dry' written by Neal Shusterman in collaboration with his son Jarrod. The 4th form scholars have been racing through this novel. This fast-paced, thought-provoking thriller is set on the brink of apocalypse. The taps have run dry in California and a group of teens struggle to keep their lives and humanity. What would you do if a Tap-Out struck? You can read a more detailed review here.
Book of the Week 10th September 2021
Arctic Star by Tom Palmer
This week we've enjoyed welcoming all new students and staff to the library. The new 3rd form have been sharing their views on reading with us in a survey which included their favourite books. A number of students expressed a preference for historical fiction so this week I wanted to highlight the books by Tom Palmer. Palmer researches his topics meticulously, takes a historical time period or event and brings the characters to life through their experiences. Many are set in World War l and World War ll. Thanks to a recommendation from one of the parents I've just read 'Arctic Star', Palmer's latest historical novel set on HMS Forgetmenot as it embarked on the arctic convoy from Scotland to Murmansk. It then follows young sailors on HMS Belfast as they pursue the German battleship Scharnhorst. I found it fascinating and I learnt so much! These moving books are short, accessible, informative and engrossing – perfect for our younger students. 'After the War' was very popular with last year's 3rd form; this book recounts the real life experiences of a group of children who survived the Nazi concentration camps and were taken to safety in the Lake District.
Here are some of the favourite books our new 3rd formers recommended:
Harry Potter series
The Hunger Games
Lord of the Flies
Percy Jackson books
Cherub series by Robert Muchamore
Murder most unladylike series by Robin Stevens
Alex Rider series
Mortal Chaos (trilogy) by Matt Dickinson
Holes by Louis Sachar
Wonder by R. J. Palacio
The boy in the striped pyjamas by John Boyne
The lies we tell ourselves by Robin Talley
The Hobbit by J. R. R. Tolkein
Run, Rebel by Manjeet Mann
Dune by Frank Herbert
War Horse by Michael Morpurgo
Noughts and Crosses by Malorie Blackman
Kick by Mitch Johnson
The Book Thief by Marcus Zusak
One by Sarah Crossan
The song of Achilles by Madeline Miller
Shadow by Michael Morpurgo
The Mysterious Benedict Society by Trenton Lee Stewart
One aspect which came out of our survey was how keen many of our young people are on series. Once they've found a book they love they are excited to move through the books; eagerly anticipating the next one in the series.
Books of the Week 18th June 2021
A recent addition to library stock is Michele Gelfand's book 'Rule Makers, Rule Breakers: Tight and Loose
Cultures and the Secret Signals That Direct Our Lives'. This is a fascinating study discussing the differences between tight and loose cultures and how cultural norms shape human behaviour.
 In Rule Makers, Rule Breakers, celebrated cultural psychologist Michele Gelfand takes us on an epic journey through human cultures, offering a startling new view of the world and ourselves. With a mix of brilliantly conceived studies and surprising on-the-ground discoveries, she shows that much of the diversity in the way we think and act derives from a key difference—how tightly or loosely we adhere to social norms.
 You can hear Dr Gelfand talking about her research on the Making Sense podcast by Sam Harris in the episode on Order and Freedom.
Books of the Week 28th May 2021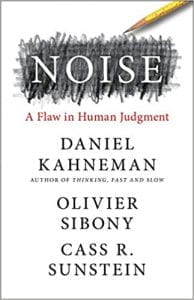 We have two newly published titles to recommend to you this week – one non-fiction and one a novel. Daniel Kahneman, author of the international bestseller 'Thinking, Fast and Slow' has a new book out: 'Noise: A flaw in human judgment'. This book has received huge critical acclaim already and is described as ground-breaking and important – helping us understand "noise" – the reason human judgments that should be identical vary. A review in The Conversation explains 'Noise is a statistical concept and Kahneman's new book presents several compelling cases from business, medicine, and criminal justice in which judgments appear to vary for no "good" reason.' A fascinating and informative book for students of psychology, business leaders, social scientists, behavioural economists and the interested lay person.
Our second choice is perfect for fans of modern interpretations of Greek myths and the writing of Madeline Miller (Song of Achilles, Circe) and Pat Barker's The Silence of the Girls'. 'Ariadne', the debut novel from Jennifer Saint is described as a 'mesmerising retelling of the ancient Greek myth of Theseus and the Minotaur from the perspective of Ariadne'. I'm hoping it lives up to its billing as I have yet to read this one.
Have a browse of the library padlet for more re-tellings of Greek and Roman myths.
Book of the Week 21st May 2021
This week's recommendation comes from Mrs Campion, Economics teacher and Director of Academic Extension.
The Moth and the Mountain: A True Story of Love, War and Everest by OW Ed Caesar
This is an extraordi
nary true story about Morris Wilson's attempt to be the first man to climb Everest. It's a gripping if slightly bizarre tale of a First World War veteran who flew a Gipsy Moth all the way to India, slipped into Tibet disguised as a monk and then climbed Everest. At the outset Wilson had no flying or climbing experience resulting in many comical situations, such as taking off in the wrong direction to the wind and scavenging for ice shoes. His courage and determination shines through and despite being frustrated with him you can't help rooting for him
Personally what made this book incredible for me was the way Ed wove so much historical context seamlessly into this writing. I loved the fascinating social and political insights into this inter-war period. The traumatic impact of the war on both Wilson and his hometown of Bradford is conveyed powerfully. The relationship between Wilson and his Sherpas is a highlight, with the men showing utmost devotion to this crazy English man. Looking at the story through the lens of today's social norms, the customs seem quaint and it really shines a light on the colonial hierarchy of the time. Having said that, the story frequently takes you by surprise with unexpected moments, such as Wilson's cross dressing and his relationship with a married women.
The book has won many awards, including A SUNDAY TIMES BIOGRAPHY OF THE YEAR and THE TIMES SPORTS BOOK OF THE YEAR.
Old Wellingtonian, Ed Caesar, is in conversation with his old 3rd form English teacher Mr Head for this week's Fireside talk 'Why do we climb mountains?' on Monday 24th May.
Book of the Week 7th May 2021
Talking to Strangers by Malcolm Gladwell
On Tuesday evening we had a L6th book discussion event in the Library and small groups discussed the book they had read together. I discussed Malcolm Gladwell's book 'Talking to Strangers' with a group of students. Each chapter reads as a case study in human failures to interpret interactions with strangers. Gladwell argues that we have an in-built 'default to truth' which leads us to be taken in by people we don't know. The book is fascinating and thought-provoking and ranges from the Cuban spy network duping the CIA to Chamberlain being completely taken in by Hitler's intentions and sincerity after meeting him in person. The chapters on Cuba and Hitler would make fascinating reading for History students studying those topics. He also discusses the Bernie Madoff scandal. Gladwell is an English-born Canadian author and journalist who often writes about the unexpected outcomes of research in the fields of sociology and psychology. His six books are available to borrow from the library and you can listen to his 'Revisionist History' podcast.
Book of the Week 26th March 2021
Library Assistant Ms Varcoe recommends:
The Soul of a woman by Isabel Allende
In Isabel Allende's accessible memoir, she shares her life's observations and puts in a plea for women's rights around the globe.   The book opens up conversations around the many facets of feminism and womanhood.
Allende's ideas were forged by observing the constraints on her mother's and grandmother's lives, hearing the lessons and instructions of her unenlightened but much-loved grandfather, and watching women not as privileged as she is. Chilean chauvinism and the country's historic events also influenced her thinking and worldview.
Reading this book reminded me to open my eyes and challenge inequality and continue striving for change.  We need to keep inspiring our daughters and granddaughters to carry on the work started by our mothers and grandmothers.
This is Allende's fifth nonfiction book and it follows 15 works of fiction and three books for young adults.
Book of the Week, 19th March 2021 
Berlin Station Series by David Downing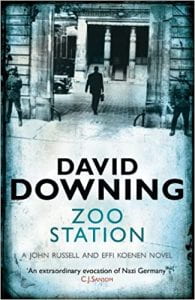 This whole series of historical spy thrillers have been recommended by Mr Smith our Head of Percussion. He is fascinated by Berlin so this series set in different Berlin stations is the perfect setting for him.
David Downing's John Russell series –  Zoo Station 
This series of 6 books by British author David Downing is centred around the city of Berlin during the time of Nazi power. Within the individual stories the reader is taken to Prague, Vienna, and London. The pre-war depiction of Berlin is excellent, and the author succinctly captures the mood of each location in which the characters appear. Each book is named after a Railway station, and as becomes apparent these stations play an important part in the plot of each story.
The central figure of the series is a journalist, John Russell,  who over the timescale of the books becomes embroiled with the British, Russian, American, and German secret services. The stories are fast paced enough to keep the pages turning but detailed enough to keep the reader guessing as to what will happen next.  Whilst at times you will be reading of beautiful vistas and river scenes on the next page you may find yourself in a dark alley with some troublesome characters.
Russell's partner is a German actress, Effi Koenen. She is a glamourous film star who throughout the 6 books is a constant part of the narrative and story line. Another central figure, Yevgeny Schepkin, is Russell's Russian contact and as you will see, quite a shadowy figure!
If you have any prior knowledge of the cities where the action takes place you will greatly enjoy the author's detail and accuracy. This detail was so good in the first two books that I was able to use a street map of Berlin so that I could follow the characters as the stories unfurled.
I greatly enjoyed the whole series of books from "Zoo Station" through to "Masryk Station" and I would thoroughly recommend them, particularly to anyone who has an interest in the 1930s and 40s.  Be prepared to have your eyes opened to the reality of one of the world's great cities, Berlin, a place of bright lights and music as well as a place where some of the darkest moments in human history were once played out. John Russell lived through it all!
The 3rd form have been enjoying writing reviews of books they have enjoyed and posting them on the Library padlets during virtual English lessons. You can read a selection of their reviews here
Emily recommends Shadow of the Wind by Carlos Ruiz Zafon.
Hidden in the heart of the old city of Barcelona lies an ancient library of forgotten books. I have really loved reading how one of these forgotten books can cause such conflict in The Shadow of the Wind. This book tells the story of how Daniel sets out to discover the other forgotten works by Julian Carax. This story within a story is full of adventure and I loved how so many characters with such a passion for reading were all brought together by this powerful book. 
Nayan suggests Wonder by R.J. Palacio
Wonder written by R.J Palacio was a pleasure to read. The book is about a boy with a facial difference conforming and joining a mainstream school.
The book cleverly refers from the perspective of many different characters, showing the bullying and kindness he experiences from many different angles. Wonder is an eye-opening read which gives the understanding of what it is like to be different. 
Anaya chose a  highly relevant  and important non-fiction read:
Why I'm no longer talking to white people about race by Reni Eddo-Lodge
I have really loved reading this book as I enjoyed Eddo-Lodge's point of view on racism. 
It is perfect for anyone who is interested in having a better understanding of racism.
It covers some of black history, white privilege, race and class and much more. It gives you a deeper understanding of the story of racism and how that affects our lives today.
Rhea chose:
I really loved the storyline of the two characters who we, as the reader, follow through multiple years of their shared and separated lives. Amazing read that will really help you to discover what a realistic normal is. The book follows themes of love, mental health and finding identity.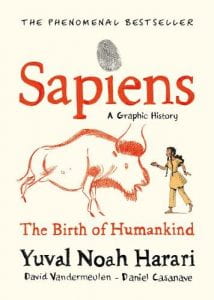 Sapiens: A graphic history by Yuval Noah Harari
The first volume of the graphic adaptation of Yuval Noah Harari's groundbreaking book 'Sapiens' has recently been published. This is a beautiful full-colour illustrated adaptation of his book accompanied by accessible text. Harari tells the story of humankind's evolution and explores the ways in which biology and history have defined humans. 'Sapiens' challenges us to reconsider accepted beliefs, connect past developments with contemporary concerns, and view specific events within the context of larger ideas'. This graphic version brings these thought-provoking ideas to a wider readership and makes it accessible for younger people (from around 13 years up). A perfect Christmas gift for the curious teenager.
Thursday 19th November 2020 The Booker Prize Winner was announced.
I was delighted to see that this year's winner was  Douglas Stuart with his incredible debut novel 'Shuggie Bain'.
We read this novel for the Wellington College Community Book Club and had a fascinating discussion about it. I was, at first, quite reluctant to read such a harrowing and gritty novel set in grinding poverty, hunger and unemployment in Glasgow in the 1980s. However, I'm very glad I did as it was a poignant, touching and beautifully written story of a young boy's relationship with his mother who was struggling with alcoholism. Shuggie is a a remarkable boy who we travel with as he grows from 5 year old to teenager – fiercely loyal to his mother Agnes. This is a novel which transports the reader to that time and place and once read is never to be forgotten.
20th November 2020: Here are a selection of the latest book reviews and recommendations from the 3rd form:
Factfulness by Hans Rosling (recommended by Harry G)
It is a great book but does seem to drag on a bit with the same idea all the way through but  still a great book and very interesting and really made me think.
Geek Girl by Holly Smale (Lydia R)
I loved this book and how inspiring and interesting it was.
Noughts and Crosses by Malorie Blackman (Theo B)
A very emotional book which covers a lot of modern problems
The Territory by Sarah Govett
(Alexander C) The book was very emotional and moving and had all the right things to keep you interested throughout the book.
and another 5 star review for The Territory:
A unique book, the first one I have read that is in a diary form. It has interesting plot development. Even though it has a diary like form, it has great scenery description and also because it is in a diary form, the story was told from one person only, keeping the readers guessing for what the other characters are thinking.
Refugee Boy by Benjamin Zephaniah  (Nina G)
I rate this book 5 stars. It was very well written as it was based off a little boy struggling in a new country alone. It made me think about my life and how different it could be. It was quite an emotional book and my thoughts on all the characters changed constantly.
Book of the Week 6th November 2020
On Tu
esday 3rd November the Royal Society held a fascinating live streamed event discussing the importance of popular, accessible science writing which was followed by the winner of the Royal Society Insight Investment Book Prize announcement. This year's prize was won by Dr Camilla Pang for her book 'Explaining Humans'
Subtitled – 'What science can teach us about life, love and relationships.
Diagnosed with Autism Spectrum Disorder at the age of eight, Dr Camilla Pang struggled to understand the world around her. Desperate for a solution, Camilla asked her mother if there was an instruction manual for humans that she could consult. But, without the blueprint to life she was hoping for, Camilla began to create her own. Now armed with a PhD in biochemistry, Camilla dismantles our obscure social customs and identifies what it really means to be human using her unique expertise and a language she knows best: science.
This fascinating book is proving popular with our library users and is an accessible and readable account of interpreting human behaviour from the perspective of a scientist with autism.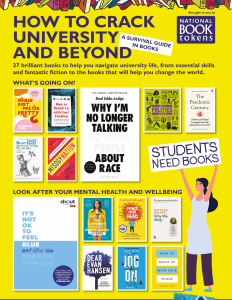 National book tokens have a diverse reading list they are recommending to new students heading off to University. Billed as '37 brilliant books to help you navigate university life, from essential skills and fantastic fiction to the books that will help you change the world.'
Have a look at their 2019 guide for another 37 great books!
These lists also make excellent reading suggestions for 6th form students too.
Book Recommendations from Reading Week 15th – 19th June 2020
Looking for a f
ast-paced dystopian thriller as a summer read?
Rosie, new Head of College recommends 'Flawed' by Cecelia Ahern
A book that I loved and would thoroughly recommend for summer reading is Flawed by Cecelia Ahern. This fictional story depicts a dystopian society in which perfection is paramount and mistakes are punished. The central character Celestine North lives what should be a perfect life until she makes a mistake that could cost her everything, especially in a society where anyone deemed to have broken social rules is branded, literally as flawed, an outcast from society. This book is gripping from start to finish. A really easy read and highly engaging, so I hope you pick it up and enjoy.
This is the YA debut novel from internationally bestselling fiction author Cecelia Ahern.
And no
w for something completely different. For Sports fans Harry recommends cricketer Jimmy Anderson's recent autobiography Bowl. Sleep. Repeat. This book is about his life and his professional cricket career. I love it because it's very insightful into what being a professional cricketer is all about and that's something I want to do in the future. I would recommend the book to anyone who likes cricket, has an interest in it and also to anyone that has an interest in professional sport in the future. It's really insightful into what that world is like.
This book has recently been shortlisted in the autobiography category of the Telegraph Sports Book Awards 2020
Wednesday 17th June 2020
Here is today's book recommendations from Ms Gutulan, Head of English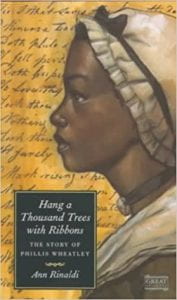 Hang a thousand trees with ribbons: The story of Phillis Wheatley by Ann Rinaldi
This is the story of poet Phillis Wheatley (a name given to her later in life), who began her journey out of Senegal at the age of 8, kidnapped and sold into slavery at a market in Boston in 1761.
The Wheatley family bought her out of kindness and Nathaniel, the older son, became her protector and educator. Within months of settling in Boston, Phillis could read English, Latin and Greek. With his encouragement, Phillis develops a talent for poetry, which she writes and is invited to perform in family circles. As Nathaniel fails to secure a publisher interested in the work of a Black woman and a 'slave', he sails with her to England. In London, Phillis becomes a literary and cultural sensation and the first Black woman poet to be published in England. Nevertheless, following what became a struggle to reconcile her personal heritage in a white social context, Phillis took on manual work and eventually died in childbirth.
Book of the Week, 12th June 2020 recommended by our Library Assistant Dee Varcoe. I highly recommend the audiobook of this novel too. It was beautifully read and made me want to immediately read the book afterwards. The talk by Maggie O'Farrell on the Hay Player from this year's digital Hay Festival is fascinating too.
Hamnet by Maggie O'Farrell
Hamnet is a quick and easy read telling the imagined story of the short life of William Shakespeare's son Hamnet.  Despite it's supposed simplicity, the novel is a powerful tale of the floundering relationship of a couple, after the loss of a child and the subsequent way in which each of them deals with this harrowing event.
The novel opens with the young Hamnet searching for help because his twin, Judith, is ill. His mother, known throughout as Agnes – the name Hathaway's father gave her in his will – is busy on her patch of land, where she grows herbs and keeps bees.  His father, William Shakespeare, whose name is not mentioned once but instead is referred to variously as "the son", "the father", "the tutor", or "the husband", is away in London working.  From here on the narrative swings between Hamnet's life with his sisters and his parents' backstory, until he ultimately succumbs to the plague.
O'Farrell's portrait of maternal and sibling bereavement is so accurately expressed, it's almost too painful to read, and the way Agnes deals with her dead son's body is achingly tender and heartfelt.   Elizabethan England is brought startlingly to life by the plants and scents of the time, the goat hides and the plague buboes while pregnancy, childbirth, family life and sorrow are timelessly captured.
This novel is a profound study of grief and love.  It is the best book I have read in a long while and I urge you to read it.
7th May 2020 Book of the Week
This week's Book of the Week recommendation comes from Richard Atherton, Maths teacher and Head of IB. My husband's book choices generally fall into two categories – detective stories and historical fiction predominantly set in Ancient Rome. Characteristically plot driven and highly readable these may be some good reading suggestions for right now.
Norwegian by night by Derek B. Miller
An elderly wise-cracking New Yorker goes to live with his daughter, who is a police chief in Norway. He is expecting a boring and quiet retirement but then he witnesses a gangland hit on the woman next door, he manages to save a small child and goes on the run… The old guy deals with everything, including guilt over the death of his son many years ago, with sparkling Jewish humour. The dialogue is so crisp and funny, and yet it is also a fast-paced thriller with profound themes.
I am half way through the sequel, American by day. The police chief's daughter searches America for her missing brother, realising straightaway that Americans don't get sarcasm.
If you don't fancy that try literally any Robert Harris book:
An Officer and a Spy. Written as a thriller, but the accurately researched story of the Dreyfus Affair
The Cicero Trilogy. Again, written as a thriller, the story of Cicero
Pompeii. A romp at the time of Vesuvius
Or my favourite book:
                I, Claudius. Robert Graves' story of the Roman Emperor
1st May 2020. This week's Book of the Week is recommended by Library Assistant Ms Varcoe.
A Single Thread by Tracy Chevalier
Tracy Chevalier's latest book, A Single Thread, is set just after the First World War when the terrible losses of the war were still keenly felt and very raw.  Violet Speedwell, the novel's lead character, has lost both her fiancé and her brother in the war.
Violet has the strength of character to escape her overbearing and judgemental mother and moves to Winchester, where she rents a room in a draughty boarding house and gets work as a typist.  Her life takes a more interesting turn when she joins the broderers, a disparate group of women who embroider kneelers for Winchester Cathedral.  She soon becomes entwined in their lives and secrets and forms a friendship with a cathedral bellringer that will change her life.  Violet is an engaging, determined personality, despite being plagued by many doubts, making her very relatable.
I enjoyed the historical research and detail of the embroidery stitches used and gained an insight into the skill of bell ringing in churches and cathedrals.    I was interested to follow Violet's footsteps as she walked between the two magnificent cathedrals of Winchester and Salisbury, on footpaths meandering through picturesque Hampshire villages, on an ancient pilgrim's trail known as the Clarendon Way.
This is an enjoyable book and I urge you to give it a try!
Y9 student Emily recommends 'Paper Avalanche' by Lisa Williamson. This novel was longlisted for the Carnegie Book Award 2020.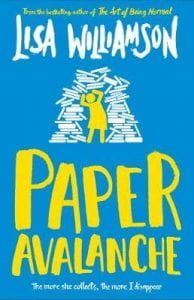 The protagonist of Paper Avalanche is 14 year old Ro Snow. She lives her life trying to stay under the radar, trying her best to make sure people do not notice her.  At home, her life is very difficult as her mother (Bonnie) is a hoarder, and their entire house (with the exception of Ro's room) is an ever-growing mound of rubbish and paper. Ro lives in fear of social services finding out about her situation and taking her away, so she lives a lonely life and doesn't make connections with any other people around her. I am enjoying this book so far because of how sensitively written Ro and Bonnie's mother-daughter dynamic is written.  Also I love how beautifully the book explores Bonnie's severe mental health issues and their effect on Ro.
Book of the Week 17th January 2020
This week's reading recommendation comes from Head of English, Ms Gutulan. She loved:
'Mudlarking:
 Lost and found on the River Thames' by Lara Maiklem.
This fascinating book encompasses a fifteen year treasure hunt on the tidal Thames. Takin
g us on an exploration of different areas of the river we encounter objects which reveal insights into London's incredible history. A unique and enchanting book for all ages. Discover the origin of the word 'Box Office' through a discovered physical object and as you become engrossed in the process of discovery you learn about preservation and conservation. Do not be fooled into thinking this is a dry history book – it is full of items from Roman hair pins to Victorian toys and as Maiklem says 'it is often the tiniest objects that tell the greatest stories.'
Latest reading recommendations:
This a personal selection of some of the excellent books from this year and recent years and some from a while ago which are still great reads. Some have been reviewed by our students below. The age categories are flexible.
I recommend to all ages (only 80 pages) No-one is to small to make a difference by Greta Thunberg.
3rd form:
The Garvie Smith series by Simon Mason detective mysteries. (Running Girl, Kid Got Shot, Kid Alone, Hey Sherlock!) A teenage sleuth with a murder mystery to solve.
If you haven't read the 'His Dark Materials' trilogy by Philip Pullman now is a great time to try them as the series is currently on the BBC.  There are alway two more treats in store with The Book of Dust Part 1 'La Belle Sauvage' where the action takes place when Lyra is a baby and the Book of Dust 2 'The Secret Commonwealth' which is set after 'His Dark Materials' when Lyra is an adult.  They are brilliant fantasy books but with a ferocious young female protaganist and enough thought-provoking ideas and creations to appeal to all ages from 11 years to adult.
Mike by Andrew Norris. A unique and quick read. Explores what motives us to succeed and what the pressure of striving for success can do to an individual and it involves tennis too.
Scythe – A trilogy (Scythe, Thunderhead and just published The Toll) by Neal Shusterman. Hugely popular and good for Hunger Games fans.
The Boxer by Nikesh Shukla
Saint Death by Marcus Sedgwick
Crossfire (the latest book in the Noughts and Crosses series) by Malorie Blackman
The Hit by Melvin Burgess
Between shades of gray by Ruta Sepetys
Illegal: One boy's epic journey of hope and survival (graphic novel) by Eion Colfer and Andrew Donkin
Outwalkers – by Fiona Shaw
The Survival Game – Nicky Singer
After the Fire – Will Hill (Winner of the YA Book Prize 2018) See review below.
I am Malala: The Girl Who Stood Up for Education and was Shot by the Taliban by Malala Yousafzai
Brown Girl Dreaming by Jacqueline Woodson
Rebound, Booked and The Crossover by Kwame Alexander. YA verse novels quick to read on sports themes.
Any of Holly Bourne's moving novels which deal with a range of issues including mental health and OCD. 'Am I normal' is the moving and funny first book in the 'Spinster Club' series.
The Book Thief by Markus Zusak
We were liars by E. Lockhart. Twisty suspenseful, intriguing, atmospheric story set on an island in the Eastern seaboard of the USA amidst a group of wealthy teenagers and their families.
The Gone series by Michael Grant
4th and 5th Form:
These year groups could choose from the 6th form lists if keen readers but also the 3rd form list is fine for 4th and 5th form too.
I really recommend the funny, original 'Rivers of London' series by Ben Aaronovitch for these year groups too. These novels are a combination of police procedural combined with magic and weird and wonderful characters led by PC Peter Grant.
Scythe trilogy by Neal Shusterman
Toffee by Sarah Crossan (and any of her novels such as Moonrise and One and Weight of Water)
Between shades of gray by Ruta Sepetys
The Burning by Laura Bates (YA debut from Laura Bates, a cracking read intertwining the stories of two girls – one accused of witchcraft centuries ago and one present day girl struggling with the pressures and shaming of social media)
Deeplight or The Lie Tree by Frances Hardinge
Hostage by Guy Delisle (graphic novel)
Frankenstein by Mary Shelley
Holly Bourne novels
The Outsiders by S.E. Hinton
Small Island by Andrea Levy
After the Fire by Will Hill
The Secret Life of Bees by Sue Monk Kidd
The Help by Kathryn Stockett
Gone series by Michael Grant
Brief answers to the big questions by Stephen Hawking
6th Form reading suggestions:
The Costa Book Award Shortlists have recently been announced and are well worth a browse as they are some great book suggestions there.
The Wall by John Lanchester
The Burning by Laura Bates (YA debut from Laura Bates, a cracking read intertwining the stories of two girls – one accused of witchcraft centuries ago and one present day girl struggling with the pressures and shaming of social media)
Station Eleven by Emily St. John Mandel
The Power by Naomi Alderman
Normal People by Sally Rooney This has been such a popular novel with our 6th form.
The Underground Railroad by Colston Whitehead (Winner of the Pulizter Prize 2017)
Burial Rites by Hannah Kent
Rivers of London by Ben Aaronovitch
American Marriage by Tayari Jones (winner of the Women's Prize for Fiction 2019)
The Handmaid's Tale by Margaret Atwood
Girl, Woman, Other by Bernardine Evaristo
The Secret History by Donna Tartt
Washington Black by Esi Edugyan
The Odyssey by Homer translated by Emily Wilson (groundbreaking first translation by a women)
All the light we cannot see by Anthony Doerr (Pullitzer Prize Winer 2015) set in World War ll Brittany interweaving the stories of a blind French girl and an orphaned German boy who becomes an expert radio operator.
The Beach by Alex Garland
In cold blood by Truman Capote.
The Seige by Helen Dunmore
Small Island by Andrea Levy
Suite Francaise by Irène Némirovsky
The Shepherd's Hut by Tim Winton
Homegoing by Yaa Gyasi
Particularly apt for Classicists and those interested in novels set in Classical times but incredibly readable and moving for the general reader Madeline Miller's novels 'Song of Achilles' and 'Circe' also 'The Silence of the girls' by Pat Barker and A Thousand Ships by Natalie Haynes
Cicero Trilogy (Imperium, Lustrum, Dictator) by Robert Harris
Giordano Bruno Series (Heresy, Prophecy, Sacrilege, Treachery, Conspiracy) by S.J. Parris and if you like these the C.J Sansom The Shardlake series
The Starless Sea (recently published) and The Night Circus her earlier richly imagined novel by Erin Morgenstern.
Hostage by Guy Delisle (graphic novel)
No-one is to small to make a difference by Greta Thunberg
The Secret Life of Bees by Sue Monk Kidd
The Help by Kathryn Stockett
Maus (graphic novels) by Art Spiegelman
H is for Hawk by Helen MacDonald
Frankenstein by Mary Shelley
Non fiction and biographies
Educated by Tara Westover
Factfulness by Hans Rosling
Underland by Robert Macfarlane
The Secret Barrister: Stories of the law and how it's broken
Brief answers to the big questions by Stephen Hawking
Unfollow: A Journey from hatred to hope, leaving the Westboro Baptist Church by Megan Phelps-Roper
Thinking fast and slow by Daniel Kahneman
Unbroken by Louis Zamperini
The immortal life of Henrietta Lacks by Rebecca Skloot
Invisible Women: Exposing data bias in a world designed by men by Caroline Criado Perez (Winner of the Royal Society Science Prize 2019)
The Body: A guide for occupants by Bill Bryson
Michaelmas Term 2019 Most borrowed books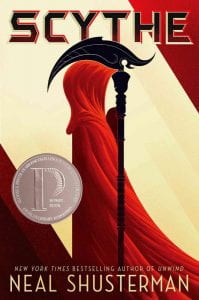 Our most popular fiction of this term so far has been the 'Scythe' trilogy by Neal Shusterman. This has proved incredibily popular and has caught on further as students have seen many of their friends walking around with this book. It's a dystopian series which is ideal for 'Hunger Games' fans. It has also been popular with English teachers and librarians and my 19 and 21 year old children. I sent them the final book 'The Toll' at University and it is so gripping they are getting distracted from all else!
Our top 4 fiction titles this term are:
Scythe Book 1 by Neal Shusterman
The Territory (Book 1) by Sarah Govett (previously our visiting author)
Burial Rites by Hanah Kent (Wellington Community Book Club read)
Joint 5th Divergent by Veronica Roth, The Hit by Melvin Burgess and Thunderhead (Scythe Book 2) by Neal Shusterman
Our top 5 non-fiction titles were:
Clearing the air: the beginning and end of air pollution by Tim Smedley
Talking to strangers: what we should know about the people we don't know by Malcom Gladwell
Prisoners of Geography by Tim Marshall
Factfulness by Hans Rosling
The Body: a guide for occupants by Bill Bryson
At the end of the summer term I asked our new Heads of College, Issie and Charlie, for a book suggestion for a summer read. They came up with a book each that they'd enjoyed in the past and would recommend to other year groups.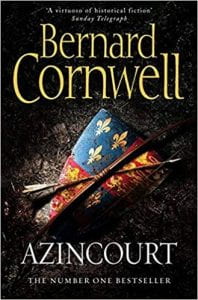 Charlie told me:
A book which I particularly loved was 'Azincourt' by Bernard Cornwell; a fictional tale in a historical setting, thus both informative whilst enjoyable in its creativity.  It's a book which fuelled my passion for history.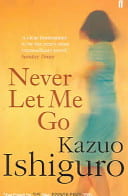 Issie recommends:
'Never Let Me Go' by Kazuo Ishiguro. It's a really great book with a heartfelt story line.
Here's a more detailed review (but beware of plot spoilers – probably best to just read the book!)
The Shortest History of Germany by James Hawes
This is an engaging, entertaining and informative little book – 227 pages to recount the history of Germany from 58 BC when Caesar invented the Germans to 2017. Described as a 'vivid and exhilarating read' this book sets out to challenge the accepted view of Germany. 'Read in an afternoon. Remember for a lifetime.'
World Book Day 2019 recommendations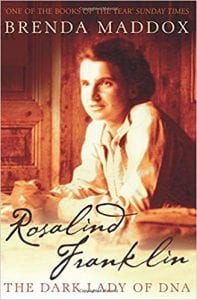 For books on a scientific theme Mrs Patterson Head of STE recommends:
Rosalind Franklin: The Dark Lady of DNA by Brenda Maddox
In 1962, Maurice Wilkins, Francis Crick, and James Watson received the Nobel Prize, but it was Rosalind Franklin's data and photographs of DNA that led to their discovery. Brenda Maddox tells a powerful story of a remarkably single-minded, forthright, and tempestuous young woman who, at the age of fifteen, decided she was going to be a scientist, but who was airbrushed out of the greatest scientific discovery of the twentieth century.
Science suggestions
In July, biology teacher Nik Light brought his Y10 class to the library and encouraged them to take a science book to read over the summer holiday and write a review. The result is a an interesting selection of insights into books on a wide-range of science topics.
Fragile Lives by Stephen Westaby
Review by Will, Y10
'Fragile Lives' is a book about a heart surgeon's stories of life and death on the operating table. It is an autobiography from the point of view of one of Britain's most esteemed surgeons, he has spent his entire life dedicated to the career of cardiovascular surgery. In this book there are many truly intriguing stories about the border between life and death, one of the most interesting topics I found in the book is the fact that almost any heart can be brought back to life again, this is shown through the countless times in the book during the cases where the patient's heart seizes muscle contractions in the heart due to a variety of different methods, and with the correct physical contractions by the surgeons hand or the defibrillator, any heart can be brought back from the lifeless void. However, the most engaging aspect is the fact that they do not want to bring back anyone's heart because the longer a person's heart has stopped beating, the more likely that the patient will become brain dead and be no use to revive because they will have no ability to function and therefore they will be announced deceased.
The book also gives an fascinating insight into the life of a surgeon.  As in any career they start at the bottom and work their way up, this book shows the inspiration of the author as a surgery when he was just a junior clerk, he had snuck onto a rooftop to see a surgery. This surgery failed miserably, as the patient died but it gave an insight to the young clerk that not all surgeries are a fairy tale and some do indeed fail. What I think is the true inspiration for the author is the story of his father and how he fell victim to heart failure and eventual death, I believe this helps the audience sympathize with the author understand his reasons for becoming a surgeon and epically a cardiac surgeon. The book is mainly about the operating table and the fate of the patients but there are glimpses of  a view into the life of the author. The life of a future surgeon is not a pretty one, they are given tasks of cleaning away the failures of surgery and many sleepless nights of work, but this life doesn't stop as you become more experienced and qualified, the cleaning stops but the empathy begins –  the feeling of someone else's life in your hands and the sleepless nights do not decrease in frequency, and when all is said and done you will be left with the scars of a surgeon, an augmented hand from using instruments for your entire life and also the memory of your failures.
I Think You'll Find It's a Bit More Complicated Than That by Ben Goldacre
Book Review by Jake 
 I Think You'll Find It's a Bit More Complicated Than That is as much a collection of entertaining scientific articles as it is a lesson in the art of research and data, teaching the complications of processing data and how these complications can be exploited (knowingly or unknowingly) to create false truths.
Each of Goldacre's articles focuses on addressing research that can come from all kinds of scientific topics and is written with both knowledge and charisma. He exposes falsity and honours the heroes of truth in spectacular fashion. One of these heroes, for example, is a 12-year-old girl explaining why tilting your head in a specific movement does not open a certain artery in the brain to allow for clearer thinking (as her school had taught her).
Gradually the book teaches small but important aspects of data analysis: why it is important not to cherry pick evidence, or why an explanation of the method of an experiment is as important as the results, or how unknown factors sneak into research claims all the time, or even that sometimes numbers are just plucked out of thin air.
'Sapiens': 'A Brief History of Humankind' by Yuval Noah Harari
Reviewed by Guy
'Sapiens' is truly a non-fiction masterpiece; a book that expertly intertwines our biological developments with our cultural and ideological ones; a book that threads together a plethora of subjects, of stories and theories, and condenses them into one incredible story.
'Sapiens' is a non-fiction book, written by Yuval Noah Harari, that explores 'A Brief History of Humankind'. It was initially published in 2011 in Hebrew, and later translated into English in 2014. A million copies later, it is a global hit and a bestseller. Although it is usually wise advice not to judge a book by its cover, the cover of 'Sapiens' leaves you instantly impressed. At the foot of the sleek front cover, a recommendation from Bill Gates greets the reader; the back meets you with a quote from Barack Obama. The reader is left with an intrinsic urge to read more; a hunger to discover and digest all the knowledge that the 460 pages have to offer.
The book begins with a 'Timeline of History', followed by four main sections: 'The Cognitive Revolution', 'The Agricultural revolution', 'The Unification of Humankind' and 'The Scientific Revolution'. Each describes and explores different periods in the development and expansion of 'homo sapiens'. Each section describes and explores crucial turning points in the history of our species, and in the development until what we are today.
In the first section, Harari seamlessly threads together the theories and the evidence of 'The Cognitive Revolution' into a breath-taking tale of how we became the dominant human species. Harari introduces the protagonist, playing both hero and villain of this tale: 'Homo Sapiens'. When we first appeared on the scene 200,000 years ago in East Africa, the world was littered with different human species. Around 70,000 years ago, a mutation in the sapiens brain gifted homo sapiens the ability to build complex social structures; namely large tribes, that allowed us to climb to the very top of the food chain. These increasingly large social groups were bonded together by the crucial factors of language, which Harari believes is the predominant reason for our success in this period. Also, fiction played a role later on, in the creation of fictional entities such as religion, that allowed homo sapiens to join into bigger groups in order to defeat other animals. Thus, homo sapiens hunter-gatherers drove all other human species of the face of this Earth.
Harari then goes on to describe the Agricultural Revolution, which began around 9500-8500 BC in the area of South-eastern Turkey, Iraq and the Levant, with the domestication of goats and wheat. The domestication of these, as well as a few other crucial animals and plants, allowed humans to give up the hunter-forager lifestyle. In this section, Harari really explores the theoretical reasons for this transition. He explains how life in farming societies was violent, crowded and disease-ridden, as populations and reliance on good harvest seasons increased dramatically. Harari explains how the need for records of taxes led to the discovery of mathematical numbers, and how large civilizations spurred another mental revolution which led to the usage of currency. The mutual trust that trading with money gave, allowed millions of strangers to co-operate, but it also eroded family values and gave way to slavery, murder and crime.
In the 3rd section, Yuval Noah Harari explains the 'Unification of Humankind'. The birth of money, monotheistic religions such as Islam and Christianity, and a more global outlook, caused thousands of cultures to interact, then eventually merge. Between 10,000 BC and 1450 AD, the number of independent cultures had dwindled. The emergence and expansion of commerce, Empires and universal religions created the single, global world in which we live today.
In the last section, Yuval Noah Harari talks how about the revelation of ignorance. He believes that once we understood that we were not even close to being omniscient, 'The Scientific Revolution' began. Scientists wanted to discover new worlds, new species of animals. A plethora of new disciplines were created. In addition, Harari describes science as the 'sugar baby' of imperialism and capitalism. This chapter focuses on the symbiotic relationships between science, imperialism and capitalism. Science, along with the funding from empires and enterprises, conquered the Americas, Africa, Asia and Oceania, and brought back unimaginable knowledge, riches and power to Europe.
My Beautiful Genome by Lone Frank
Review by Milly
Lone Frank's book is an interesting exploration of the human genome, detailing the progress of research and scientific advancement through her own interviews and conversations with top scientists and researchers in the field. She begins by explaining the basic science of DNA (bases, genes and mutations etc) for the uninitiated, before launching into her own personal voyage of gene testing to document new progress in identifying genetic predispositions for diseases using SNP markers, research in gene variants that could indicate certain personality traits or mental illness vulnerabilities, and even supposed dating companies matching couples up based on past studies showing that specific gene variants or options of base combinations attract each other and create stronger relationships. She also explores the ethics of scanning unfertilised eggs or early fetuses for genetic weaknesses, asking whether this should be mandatory if the parents are both hereditary diseases carriers or even for any set of prospective parents- this leads to the well-worn debate over eugenics, the fairness of selecting eggs and whether this would result in "designer babies". Mercifully Frank debunks this one popular myth, explaining that most scientists think creating the 'perfect baby' would be impossible given the journey from genotype to phenotype is so complex and the fact there are no single known genes or variants that inevitably result in high intelligence, sporting talent or musical brilliance- one scientist quoted says it is only possible to choose the "least worst" option out of a selection of eggs, as all will have different negative predispositions or disease susceptibilities. However, the questions still remain over the parents' right not to know, when the government should get involved, how high a possible risk of disease is in fact too high to allow, and whether it is crueller to abort the fetus or to allow the child possible great suffering in later life.
Despite these heavier strains, the main thing that struck me after reading the book was a note of heartening optimism: it details much of the research that has shown strong links between different gene mutations and negative personality traits, diseases such as breast cancer or mental illnesses (Frank herself and her whole immediate family had experienced depression, which was actually reflected in her genes), so it would have been easy to conclude that our genes dictate our life and what happens to us. Contrary to this, the last chapter emphasises recent research in the field of epigenetics, which argues that our genes can actually be altered by our environment to express themselves more or less, and therefore that we can influence our own genes and what difference they make to our lives. Frank also seeks to highlight that while genetic predispositions could mean a higher risk of disease, it is by no means a foregone conclusion that you would get it at some point in your life- knowing about the genetic weakness could even improve your chances, if it sparks a positive change in lifestyle (for example, improving your diet and exercise regimes to reduce a risk of cardiovascular disease). Throughout the research on "negative" personality traits she also strives to show a different viewpoint: for example, she argues that vulnerability to stress (usually construed as a negative) is neither bad nor good as it also means the person is more sensitive, and therefore more flexible and better at adapting to changes in environment.
Overall, the book shows fascinating correlations between someone's genetics and their character, health and lifestyle but still finishes with a sense of empowerment: the main message being that we are not defined by our genes, but by what we do with them.
Being Mortal by Atul Gawande
Reviewed by Harry
With the advancements of modern medicine we have been able to extend a person's life significantly. Most diseases can be treated, if not cured, with drugs, surgery, intensive diets etc… Yet sometimes modern medicine has lost its priorities to "enable well-being" (page 259). Patients and doctors alike often avoid difficult truths and being overly optimistic about a procedure's chances of returning to patient back to normal. Gawande's book discusses the human condition at the waning years of a patient's life, when the hopes of miraculous recovery are deluded, when we must all inevitably confront our own mortality and how we should spend the last moments of our life.
Firstly, Gawande critiques the oppressive environment of the nursing home. The modern nuclear family has changed the ancient dynamic between generations, so that the nursing home appeared to fill the role sons and daughters did before. However these institutions did not focus on the well-being of their residents – indeed many felt distraught and depressed – but rather the safety and continuation of their life, however pitiful and empty they might become. Institutionalised living provided efficiency but sacrificed humanity, forbidding its residents to truly live as they wished – no dangerous furniture, no harmful foods, no personal freedom. Gawande illustrates many examples that had proven to provide an alternative to nursing homes, such as assisted living and elderly communities, which all aim to provide a better quality of life rather than safety and longevity of its residents.
Secondly Gawande addresses the lack of courage in our doctors to confront the truths. Many procedures had awful side effects for its patients and brought little success. Many surgeries could elongate a person's lifespan but at the cost of their well-being. Doctors can recommend these procedures in the hopes of scoring the surgical jackpot, and selling the equivalent of lottery tickets. Sometimes patients and their family members can be blind to the side effects of procedures like chemotherapy in order to grasp their chance of returning to normalcy, when sometimes it is kinder to resort of hospice care at home. Gawande raised four questions a patient should ask themselves: "What is my understanding of the situation and its potential outcomes? What are my fears and what are my hopes? What are the trade-offs I am willing to make and not willing to make? What is the course of action that best serves this understanding? This helps to alleviate the pressure of deciding and helps the patient's family members come to an understanding on the best course of action for the patient at the end of their life.
Gawande's book is all about confronting the limitations of medicine. When doctors should give way to caretakers, and when chemotherapy should give way to morphine. Gawande argues that we should maximise the well-being of a patient until the very end, and to live and die at their own terms, and doctors should provide their own expertise to their patient to help them guide through and make the best actions for their well-being. Patients should wonder what matters most to them in the end.
After the Fire by Will Hill
This is our second Carnegie Shortlisted book and it's a cracker! This is a 475 page novel which you w
ant to race through to find out what happens but also take time over to explore the issues it presents. I loved the 'Before' and 'After' style of alternating chapters as glimpses of life before the fire are revealed through Moonbeam's conversations with Doctor Hernandez and Agent Carlyle.
From the Carnegie website:
Deep in the Texas desert, Moonbeam lives with her Brothers and Sisters. They're safe, protected by the Fence and Father John. Father John controls everything inside The Fence. And Father John likes rules. Especially about never talking to Outsiders. Because Father John knows the truth. He knows what is right, and what is wrong. But then Nate arrives from Outside, stirring doubt…and suddenly Moonbeam is starting to see the lies behind Father John's words. She wants him to be found out. What if the only way out of the darkness is to light a fire?
An utterly compelling, dark and morally complex read that actively demands that the reader engages with issues and experiences beyond their knowledge. The plot is gradually revealed through the clever use of flashback and some unreliable narration; building tension and pace. Moonbeam is a completely authentic and believably confused and conflicted character and even the villains' motivations are complex and understandable within the context of this powerful and thoroughly absorbing story.
Where the world ends by Geraldine McCaughrean
I read Carnegie Book Award Shortlisted 'Where the world ends' by Geraldine McCaughrean and couldn't put it down for three days. The fact that it is based on a true story made it even more compelling and I am always drawn to gritty survival stories. The year is 1727 and a group of boys and three men are dropped on a remote sea stac to go 'fowling'. They are from an isolated Outer Hebredian island of St. Kilda and have four weeks to harvest birds for food and fuel. Weeks go by and no boat comes to collect them. They endure storms and incredible hardship on the pillar of rock. This haunting story is beautifully written with shades of 'Lord of the Flies' as the group react differently to their fate and their grip on reality weakens. I was fascinated by the primitive and simple way of life and the many and varied uses sea birds could be put to to prolong human life!
Ms Gutulan, Head of English tells us that this is the best recommendation she has ever had from a student (IB 6th former)
Fiela's Child by
 Dalene Matthee
This is the story of a boy torn between the guilt and the love of two respective mothers separated by culture, race and land. Set in C19 South Africa, the novel portrays the struggle of Fiela, who adopts an abandoned white child. She loses him to colonial authorities 9 years later, when he is taken away to live with a family of white woodcutters across a craggy and treacherous mountain. In a twist that is both realistic and defiant of colonial tropes, the boy's life with his white family (who are taken as his own), is paltry and more difficult than on Fiela's farm. 
Much of the tension of the story is generated by Fiela's quest to recover her lost child in spite of all odds, and by the cultural, geographical and racial obstacles in her way. She does not succeed, being bound to her a context of intense racial prejudice.
Meanwhile, under her leadership and hard work, the farm becomes prosperous through the breeding of ostriches for feathers coveted by white travellers – and this is more than an authorial comment on Western materialism. Through hardship and in fact abuse in his new home, the boy grows into resilience and maturity and is able to visit his family again, but he is only truly released and 'returned' to Fiela's home when his white mother confess a terrible secret.
Fiela's Child, inspired by real life events, celebrates human endeavour and resilience through family love and self-sacrifice, while exposing the raw absurdity of racial divide and its power to destroy individuals and communities.
Little Fires Everywhere by Celeste Ng
This book is about tricky family dynamics, set in a wealthy Cleveland suburb, and concerns the choices people make.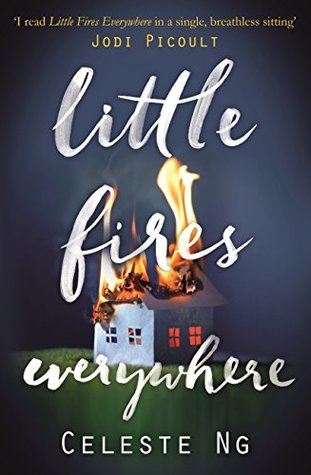 (Recommended and reviewed by Library Assistant Dee)
The book begins with a dramatic act of arson and then continues with the back story to this arresting event.  Two very different family groups meet and each is fascinated by the differences of the other's life, one a messy, itinerant lifestyle, and the other a virtuous, suburban family.  Their lives entwine and tangle together, and move inevitably towards tragedy.
The characters are compelling and very credible, yet all are flawed in their own way, and the contrasts between them create a complex juxtaposition of their attributes.
An interconnected thread is a custody battle which breaks out over the fate of a baby.  The passions, mistakes, and emotional longings of both mothers, the birth mother and the adoptive parent, are portrayed realistically.  This relationship between mothers and daughters is a central theme, and how the mothering instinct is strong, but manifests itself in different ways.
The reader is left to decide about what makes a good mother, whether cultural difference should be embraced or ignored, and what place art has in the world.  A thoroughly, good read!
Prisoners of Geography by Tim Marshall
Recommended by TAJR (Head of Geography)
An excellent and accessible read for students who want to make sense of the role geography plays in understanding international relations. A must read for Politics and Geography students but equally fascinating for anyone who takes an interest in the way the world works.
My name is Leon by Kit de Waal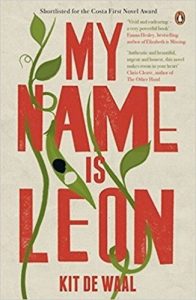 (Recommended by LHA)
This funny, heartwarming story of 9 year old Leon is believable and moving. It vividly evokes its early 1980's setting and despite tough themes is ultimately uplifting.
Our Y9s have been thinking about their ''Desert Island Books' – which 8 books could they not do without if they were marooned on a remote island alone? We also asked them to think of a luxury and a track of music to take with them. Annabel had a stand out favourite book which she was passionate about and recommends to all her friends.
Beautiful broken things by Sara Barnard
is a recently published young adult novel. It was shortlisted for the YA Prize 2017.  Annabel writes:
 It's about two friends Caddy and Rosie. Caddy is really shy and when a bold girl called Suzanne comes Caddy tries to befriend her. I loved it because it's about trying to step out of your comfort zone and explore something new. Not only that but the language is amazing and it makes you feel empathy for the main character. As well as this the main character's friend is really unstable and it is about her going on a journey to help her friend and to learn who she is. It will make you cry and it will make you laugh. This would definitely be my favourite book and has to come with me to the desert island!
One of our keen L6th students, planning to study Medicine, recommends:
This is going to hurt
 by Adam Kay
Rayyan is promoting this recently published book to all his friends and teachers. He tells me it has much wider appeal beyond the medical establishment and students and it is both laugh out loud funny and deeply moving. It consists of the diaries of a junior doctor from 2004 to 2010 and can be dipped into and read from any page.
He includes this from a review in The Scotsman newspaper:
Kay's book is vital and timely. It should be required reading for anyone who ever has any political or financial responsibility for our health services. Kay presents the countless patients he treated but also his own story, the sacrifices, the successes and then the final straw. "I should have had counselling – in fact, my hospital should have arranged it," Kay writes of the traumatic incident that marked the end of his career. "But there's a mutual code of silence that keeps help from those who need it most." And if that doesn't make you wince, I'm not sure what would.
Me Before You by Jojo Moyes
Recommended by C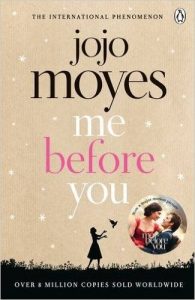 harlotte in Y10.
This is a very gripping, exciting book. It draws you in from the very beginning. You are constantly wondering what is going to happen next and how the characters are going to react. You are instantly gripped with the characters and it is a very heart-felt book. It is a truly amazing and interesting book – a must read!
This touching and romantic story was made into a film last year and has a sequel 'After You'.
Here's one of our avid readers, Ramarni's fiction recommendation for the new year:
A court of thorns and roses by Sarah J. Maas
This book is a spellbinding retelling of the classic fairytales and folk stories 'Beauty and the beast', 'Tam Lin' and 'East of the sun; West of the moon'. Feyre is a human; one of many forced to live in a land stripped of magic by a Wall separating the lands of humans and the lands of the dazzling creatures known as the Fae. The youngest of three daughters, Feyre has matured quickly, providing for her two sisters and crippled father by hunting animals in the woods near the wall, woods where faeries are still fabled to prowl, and selling them in her village market. Until she kills a black furred wolf in the forest where the primal Fae are still said to lurk and a beast knocks down her door that night….
I've abbreviated this review to avoid giving too much away! Ramarni goes on to write: Sarah J. Maas spins a magical tale of the triumph of love within beautifully detailed settings and amongst beautifully written characters, in a world that seems as grounded as ours. A worthy read to say the least.' If you enjoy this book it has a sequel – 'A court of mist and fury' but you'll have to wait until May for the publication of the third book in the series ( 'A court of wings and ruin').
Ms Dahlke has a good book discussion with Apsley Y9s in tutorial in the Michaelmas Term 2016. Here is the list of their favourites they shared with her. Why not try some of their suggestions?
We were liars

by E Lockhart

Beware the claws that catch Alice

by Christina Henry

Between shades of grey

by Ruta Sepetys

The boy in the striped pyjamas

by John Boyne

Feral child

by Che Golden

The girl on the train

by Paula Hawkins

The selection (series)

by Kiera Cass

The reluctant fundamentalist

by Mohsin Hamid

I am Malala

by Malala Yousafzai and Christina Lamb

If I stay

by Gale Forman

Girl, missing (series)

by Sophie McKenzie

The knife of never letting go (Chaos Walking series)

by Patrick Ness

The maze runner

by James Dashner

Red queen

(There are a few books with this title, it could be the one by Christina Henry or the one by Victoria Aveyard?)

Me before you; The dancing horse; The last letter from your lover; Kiss me; The one plus one

by JoJo Moyes

All the light we cannot see

by Anthony Doerr

The book thief

by Markus Zusak
December 2016: This book is recommended by Charlotte:
The girl in the blue coat by Monica Hesse
This is a really good detective story with lots of twists and turns. There is also a love story and Haneke starts to care about people as the story progresses and she becomes very brave. She really changes as a person and the end of the book is very dramatic. I was pleased that I listened to this story as an audiobook because there were a lot of Dutch words and names that I didn't know how to pronounce. This book was aimed at young adults and I really enjoyed it. I gave it 9 out of 10.
Ms Dahlke, Librarian at Wellington College recommends a brilliant book:
Mr Penumbra's 24-hour bookstore

 is one of those books that gets passed from person to person, each one enjoying it and looking to convert others to the story. And that's probably exactly what the author Robin Sloan wants to happen as this novel centres on people's obsession with books. 
It starts in a strange bookshop in San Francisco, where Clay Jannon has managed to get himself a job. But why does a bookstore that hardly ever sells any books need to stay open for 24 hours a day? Why isn't he allowed to read any of the books? Who are the eccentric people that come in the middle of night with membership cards asking to borrow very old books? And why are they borrowing them?
Clay is intrigued and determined to find out what's going on. He uses modern technology and the help of his friends to discover the truth. The story unfolds like a classic mystery story, with us following Clay on his journey as he uncovers more and more strange things relating to the bookstore and the people associated with it.
Mr Penumbra's 24-hour bookstore is an absorbing book, recommended for anyone who likes books and a good mystery.
The Extended Selfish Gene by Richard Dawkins
2016 marks the 40th anniversary of the publication of The selfish gene; Professor Dawkins' classic book on evolutionary biology. A multi-million copy bestseller, it has been translated into over twenty-five languages and brought the insights of Neo-Darwinism to a wide audience. It sparked huge debate and is imaginatively written from a gene's eye view of evolution. Last month The extended selfish gene was published including two chapters from The extended phenotype in which Dawkins responds to his critics.
Perhaps this is an apposite time to re-read the original book or read the extended version? Print copies of the books are available to borrow from the Library or you can read The selfish gene as an e-book via  VLEbooks on the e-Library.
We had an animated tutorial in the library with the new Y9 girls from the Orange boarding house on Monday 19th September. They were very open about their opinions of 'The boy at the top of the mountain' by John Boyne and were very moved by the story. One of them told me she was sad all day when she read one of the tragic events in the book. Great to hear about the power of stories!
Here are some of the girls' favourite books:
Room by Emma Donoghue
Maggot Moon by Sally Gardner
Watership Down by Richard Adams
Kensuke's Kingdom by Michael Morpurgo
One by Sarah Crossan
Dark Matter by Michelle Paver
The Outsiders by S. E. Hinton
The Ocean at the end of the lane by Neil Gaiman and all books by him! (also Neverwhere)
The girl on the train by Paula Hawkins
Hitler's Angel by William Osborne
All the bright places by Jennifer Niven
Any books by Michelle Paver and Jodi Picault.
The Picton Y9 boys recommended sports autobiographies, in particular the autobiography of footballer Louis Suarez 'Crossing the line' and Alex Ferguson's biography. They also liked Jack Reacher novels and 'Sapiens: A Brief History of Humankind' by Yuval Noah Harari
Tara in the 4th form recommends:
Station Eleven by Emily St. John Mandel
The device, or computer you're looking at, is stoically emitting a soft electric light, and my words, mere dark pixels in a sea of white, make a message. And then the email  from Peter flashes at the top your screen, briefly dragging your attention away as you connect with the words of a person miles away, without any physical strain. In Station Eleven, the human population is scarred by a pandemic, the horrific Georgia Flu. Those who remain, do not waste their breath on trying to maintain the internet. Or electricity. and running water. They simply can't: when 99% of the human race is decaying, the chances are that the people who do know how to harness the wind turbines, or restart the grid, are dead. And everyone who is left, is battling for survival.
This was an incredible novel, because it made you start to appreciate what a miraculous world we live in. Yes, you're reading this whilst stuck in the airport because your plane was delayed, but isn't the mere thought of heavy panels of metal levitating into the sky and transporting us wherever we want to go in the world, in an under an day, fantastic? When the world is put into a context where all of these modern inventions are suddenly taken away, the luxury of our society suddenly becomes apparent, especially when St. John Mandel returns to a thread of storyline set before the disease, which creates a sharp contrast. I liked that part of the novel because it followed a famous actor Arthur Leander. His life was portrayed in a way that was fascinating because I felt that at times, it was genuinely similar to the alien lifestyle of a modern day celebrity. There were however, parts which I thought were not realistic, like his recklessness in interviews where the  PR manager let him spill his secrets to a random journalist.
Do not be fooled into thinking this novel is a glittery tale about a middle aged actor trying to pull himself together; the other part of the plot is dark and thrilling. We are twenty years into the future, in a world desolated by the flu, and we follow the Shakespearean actress Kirsten on her journey travelling around settlements in America, as part of the Travelling Symphony. In a world where there are no laws and no one to enforce justice except leaders of the small societies, the desperation that many people face in the wilderness takes threat and danger to a completely different level.
I absolutely loved this novel, the writing style was surprisingly beautiful and eloquent, and variance between the cruel reality of Kirsten's world on the road, and the puzzle of the glamorous Arthur Leander's life worked perfectly. Definitely put this on your TBR list, especially if you're interested in young adult, fantasy or science fiction.
Here's a review of 'Fire Colour One' by Jenny Valentine, Shortlisted for the Carnegie Book Award 2016
'Fire Colour One' is a quirky, original story. Here is Tara's review of  it.
A courageous, remarkable novel about family relationships.
Iris doesn't know her father, Ernest; he left Iris' mother, Hannah, before Iris can even remember. But that's alright; life for her certainly isn't perfect but Iris has her best friend Thurston to see her through things, and anyway, she hasn't heard from Ernest in over 10 years.
Iris' mother, Hannah and her boyfriend, Lowell, are drowning in debt and are struggling to keep up the facade of being an extravagant and thriving family. Yet, despite their financial status, they continue to uphold this illusion. They have to; Hannah's obsession with luxurious fashion must be maintained, and visiting casting directors won't hire Lowell if they look like they are sinking into the depths of poverty.
So when Hannah hears that Ernest, Iris' father, is dying, she jumps at the opportunity to see him. Why? Ernest is a millionaire and she is keen on snatching a large proportion of his wealth through her daughter, as soon as he is dead, so that Hannah can continue to live in the upper echelons of L.A society.
Iris reluctantly comes, after all Hannah can't visit without her, and is surprised. The walls of Ernest's humble house are covered in priceless masterpieces. They are all there; Picasso, Rembrandt, Van Gogh, Renoir. But once Iris peers past these incredible paintings into her father's eyes, she discovers an unbelievable truth.
I liked the characters in this novel because of their rich personalities; Iris is a pyromaniac, and devotes her free time either to setting fires, or spending it with her older creative yet homeless best friend Thurston.
Thurston appears to have a mysterious, innovative character and an intriguing past. However, he had no clear role in the novel except as the one person who Iris is emotionally attached to, as well as a shadow to Iris' father (both are characters she nearly loses as they temporarily disappear). But unfortunately he plays no outstanding role bar him cameoing in several of her flashbacks; it is a shame because there is no obvious significance in his role generally.
Hannah is Iris' self-indulgent mother, and is determined to accumulate as much of Ernest's wealth as possible, in order to launch her out of debt and ricochet her and her like-minded boyfriend Lowell, back into the life oozing with luxury. Hannah is similar to greedy stepmothers in fairytales; portrayed hyperbolically and one dimensionally. She has a truly despicable character but has been depicted too brashly, and seems to have an unrealistic character.
The novel reads easily and amiably, but too often did I find blatant cliches, which were, frankly, a disappointment. On the other hand, there were incredible lines of literature scattered around, and it felt wonderful reading them. So, in the sense of the actual writing, there was much divergence. The main theme is novel is relationships, so there is exploration of that in most of the chapters, as well as the theme of family. In Iris' case, her real family offer no comfort, so the reader observes her try to piece her own version of a family, albeit unrelated through blood, together.
The plot unfurls through the eyes of Iris and there is a clear direction, although it is frequently punctuated with fragments of the past, which adds complexity (but I think that without these occasionally irrelevant dips into history, the novel would also be extremely short, because without the buffering of these accounts, relatively little happens). I thought the ending was cunning and satisfying, but various important pieces of information were brutally shoved upon the reader in the closing pages.
This novel has been nominated for the CILIP Carnegie Medal, and therefore is predominantly aimed at the younger spectrum of teenage readers. I agree with this, because the language and use of stylistic devices is recurrently simplistic. Having said that, it was an enjoyable, light, minimal attention required holiday read!
Scott in Y9 recommends:
The Martian by Andy Weir
Over this Christmas I read The Martian by Andy Weir. It was compulsory for me to read it with my tutor group but it turned out that the book was amazing. The book was full of action, mystery and made you wonder what you yourself would do if you were in Mark Watney's situation. I found that I wasn't able to put the book down at any time. The book was full of interesting scientific facts that I had never known about myself! Finally I would say that this has to be my favourite book that I have read so far.
This book has been recommended to me by 6th formers, adults and younger students. It has met with huge enthusiasm across all ages and it brings plenty of interesting science to a gripping story. The Matt Damon film is also excellent!
The Service Team at Wellington College suggested a book list on the theme of social issues. This is a starting point – most of the following books are available from the Library; we will be adding books to this list. I personally would highly recommend Tuesdays with Morrie as a remarkable and uplifting book dealing with terminal illness and dying but also with many positive messages for all of us. Matt Haig's autobiographical book 'Reasons to stay alive' deals with depression in a very honest way but has some helpful suggestions for dealing with the illness which still challenges him.
A selection of mainly autobiographical books giving some insight into a range of social issues.
Depression, Mental health issues

Black rainbow – Rachel Kelly
Reasons to stay alive – Matt Haig
The shock of the fall – Nathan Filer (fiction)
It's kind of a funny story – Ned Vizzini

Dementia, Aging

Elizabeth is missing – Emma Healey (fiction)

Homelessness, Addiction

A street cat named Bob – James Bowen

Poverty, Child neglect

Ugly – Constance Briscoe
The Kid – Kevin Lewis
Hidden – Cathy Glass

Life lessons

Tuesdays with Morrie – Mitch Albom
One by Sarah Crossan
Crossan's latest book is beautifully written in free verse – this novel follows the story of conjoined teenage twins Tippi and Grace as they embark on
 school life for the first time. It movingly recounts their difficulties and closeness and draws you into their lives – making it hard to put down and impossible to forget.
15th January 2016
David Bowie's Formative Reading List of 75 Favourite Books – From poetry to history to theory of mind, with plenty of fiction and a few magazines for good measure.(Brainpickings)
With the unexpected and sad news of David Bowie's death this week I thought I would share his reading list. Bowie was an immensely creative, trailblazing music, fashion and video icon and judging by his wide-ranging reading recommendations, incredibly well-read too.
How many of his suggestions have you read?
The brainpickings website is well worth a browse in its own right. Maria Popova spends hundreds of hours each month curating the most interesting and lesser known content of the internet and describes herself as 'a reader, writer, interestingness hunter-gatherer, and curious mind at large'.
Much of the content is related to books and thinkers.
11th December 2015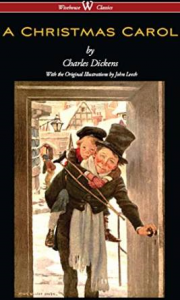 As a seasonal read Library Assistant Emma recommends:
A Christmas Carol by Charles Dickens
A Christmas Carol is more than just a Christmas story, it is also a snapshot of a society undergoing immense change, holding on to old traditions but also forming new ones. Since publication in 1843 it has never been out of print, undoubtedly because of the nostalgic Victorian Christmas setting, but perhaps also because the continued relevance and resonance of its central themes.
Bah, humbug you may cry, but it's true. This is a short but powerful book that ushered in a new way of looking at Christmas, as Dickens used Christmas Carol to promote his desire for humanitarianism, and raise awareness of suffering in Victorian society. He shows us that the Christmas season is a unique time of year to be celebrated and enjoyed, full of good feeling, good food and time spent with loved ones. But he also tells us that we should not overlook the opportunity to be charitable, and to bring happiness and comfort to those in need.
This opportunity for charity in the "season of good will" has not changed, and Ebenezer Scrooge's epiphany 'I shall honour Christmas in my heart, and try to keep it all the year' is a message for all readers, Victorian and contemporary. Dickens' novel has reminded us for more than 170 years to look beyond our own lives and be mindful of the impact our actions can have upon others.
For younger children (in fact it has been recommended for everyone aged 7 and up) comes a humorous Christmas tale from excellent author Matt Haig. A boy called Christmas is being hailed as 'A glorious mix of fairytale, folklore and fun'
Neurotribes: The legacy of autism and how to think smarter about people who think differently by Steve Silberman
 Here's a thought-provoking book recommendation for those of you who are not partial to fiction. This week saw the announcement of the winner of The Samuel Johnson Prize for Non Fiction Prize 2015. It was won by Steve Silberman, an award-winning investigative reporter and covers the history of autism, looking at the earliest research and ultimately proposing solutions to the puzzle of autism. Here is a BBC interview with Silberman talking about his book and if you are interested in hearing about the subject in more depth listen to Steve Silberman's TED Talk on The forgotten history of autism
 To quote Oliver Sacks, who has written the foreword to the book:
 'Fascinating reading; it will change how you think of autism, and it belongs on the bookshelf of anyone interested in autism and the workings of the human brain.'
 Be the first to borrow this impressive read and let us know what you think!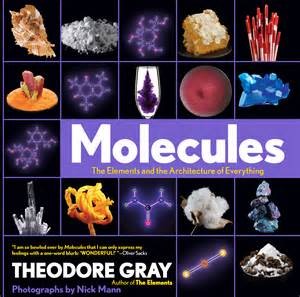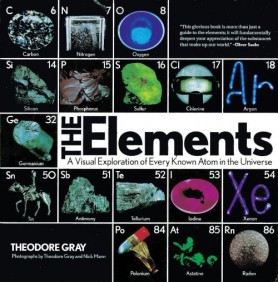 Eleanor in Y9 recommends:
More than this by Patrick Ness
I loved reading 'More than this' and found that once I started, I couldn't stop turning the pages. The massive plot twist surprised me and shocked me, especially because it was realistic but at the same time not in very different ways. Although it was unusual and strange, the confusion appealed to me and made me really think, something that a book rarely does to me. In short, it was amazing.
Louisa in Y9 has just read Uglies and recommends this series as a gripping holiday read.
Uglies by Scott Westerfeld
Uglies is the first book in the Uglies series and it immediately drew me in with the cover. I read the first page and was quickly hooked, I couldn't put it down!
The whole idea of the book is really unique and interesting and although I don't find the actual quality of the writing to be that high, I think the storyline and the pace of the writing overrides this and so I really enjoyed it. The basic storyline is set in a far future where everyone is born ugly and when they turn 16, they undergo a complex surgery to make them a 'Pretty'. Tally is an ugly but she isn't too sure if she wants to become a pretty when her friend, Shay, runs away.
Dr Ruth Lexton from our English Department recommends:
Helen Macdonald's award-winning "H is for Hawk" is a startling achievement: an utterly lucid and mesmerising exploration of the mystery and wonder of training a goshawk. Macdonald creates a lyrical story which sings with
compassion for the wild beauty within our manicured natural environment. Yet this a book which goes far beyond nature writing. It is also an elegy for Macdonald's father; her relationship with the hawk is born out of her devastating grief at his loss. Gracefully woven into the compelling account of hawks and humans is the story of T. H. White whose suffering as he trained his own goshawk is a bitter thread in this shimmering narrative web. Macdonald's prose is truly extraordinary, combining vivid vocabulary with intensely elevating natural rhythms, all shot through with sharp intelligence. A completely captivating book which will open your heart and mind.
This week's book recommendation comes from Thomas Williamson (9R) It's the perfect choice for all pupils studying Classics as it vividly portrays an exciting period of Ancient Rome. We also have the sequel Lustrum and both books are also available as e-books.
Imperium by Robert Harris
Imperium is a great book written by Robert Harris exploring the lust for power in Ancient Rome.  It follows Marcus Cicero, a lawyer, who creates a very dramatic courtroom battle that could win him control of Rome.  Harris tells the story through Cicero's secretary showing the true power of Cicero's oratory from a different perspective. This book is very gripping and tells an account that is both accurate and informative. He has cleverly written in a modern manner for such an ancient subject and used some of the oratory techniques that create a book that keeps its suspense throughout. This book keeps you on your toes, as it introduces many different people that all add texture into the story. Definitely a good book!
Challenging Economics Books. Charlotte Alder in the U6th has reviewed all her summer reads in the field of  Economics. This is a really useful list for 5th form and 6th form students
studying Economics. The Bottom Billion by Paul Collier is accessible to all ages at Wellington and a really thought-provoking read for geographers too. Join the conversation – do you agree with her book ratings?
Mortal Chaos by Matt Dickinson
Mortal Chaos is a brilliantly written book by Matt Dickinson, exploring the ideas of the Chaos Theory and the Butterfly Effect. It explores different stories all related and caused by the beating of a butterfly's wing. It is cleverly written from simultaneous views across the world, resolving in an ending that is extremely exciting.  It's gripping and builds up to great climax, moving quickly and using interesting language, whilst maintaining suspense. A great book!
Chosen by Tom in Y9
There are three books in this series – read them in any order: Mortal Chaos, Deep Oblivion and Speed Freaks.
Life on the Refrigerator Door: A novel in notes by Alice Kuipers
A simple yet powerful novel for the busy reader. In this deeply touching story written in
the form of notes left on the 'Refrigerator door' between a daughter and her
mother, the author, beautifully encapsulates the bonds in family. This swift but
thoughtful novel will leave a lasting impression and move you to tears. This
unique and accessible book will only take a couple of hours to read.
Recommended by Alys in the U6.
Here is a recommendation from Mr Atherton, Head of IB Diploma and teacher of Maths and Theory of Knowledge. It features in the Biology Top 10 list.
"The Man Who Mistook his Wife for a Hat" by Oliver W. Sacks
This book consists of a series of extraordinary case histories described by neurologist Oliver Sacks. Each essay looks at a different brain disorder – from the autistic twins who talked in prime numbers and inspired the film 'Rainman' to the man incapable of creating new memories since WWII and constantly surprised when he saw himself in the mirror.  His story provided the inspiration for my favourite film 'Memento'. These broken minds shed some light on the most complicated thing in the known universe – the human brain.
What if? by Randall Munroe
What if? by Randall Munroe, is, for want of a better description, a book about science. However delve any deeper than the front cover and you will realise that to dismiss it as just a science book would be folly. The renowned web comic author and ex-NASA employee has turned his attention now to answering all of the silliest questions that the web has to offer. What if? will have you laughing, pondering, and debating the sillier side of science in a concise non-fiction book accessible to all age groups.  So if you want to know what series of circumstances would lead to the Netherlands conquering the world, or how to destroy the moon with lasers, then this is the book for you!
Recommended by Sam in Y10
Stuff Matters by Mark Miodownik
'The strange stories of the marvellous materials that shape our man-made world'
Miodownik first contemplated materials and their relationship to human culture when he was stabbed in a Tube station as a school boy. The weapon was a tiny piece of steel.  He writes that 'since the stabbing incident, I have spent the vast majority of my time obsessing about materials.
Here's a science book that is guaranteed to intrigue the lay person as well as appealing to scientists, designers, engineers and architects.  It recently won the Royal Society Winton Prize for Science Books which celebrates 'outstanding popular science books'.
You can download the first chapter from all of the 6 shortlisted books here  They cover topics in biology, physics and chemistry and are all available in the Library. They would make excellent Christmas presents for pupils – particularly 6th formers applying for Sciences!
Mud, sweat and tears by Bear Grylls
If you enjoy Bear Grylls on TV, or books by climbers about their endeavours, or programmes following recruits to the Armed Forces, then you'll enjoy this autobiography from Bear Grylls. It starts with his childhood on the Isle of Wight and the fact that his real name is, slightly disappointingly, Edward. He then moves on to his mixed emotions at being a boarder at an unnamed prep school, and then at Eton, and entertains us with tales of daredevil climbs on the school roofs and a night-time exploration of the town sewers.  The majority of the books is devoted to detailed sections on the physical and mental demands of the SAS Selection process and his ascent of Everest. All this before he turned 24! Be warned though that there is nothing about his time serving with the SAS Reserves – but that just adds to the mystery.
Bear's writing style is chatty, which some might find annoying, but his descriptions of his experiences really succeed in putting you in his shoes and giving a glimpse of how genuinely hard it must be to gain entry to the SAS or to climb Everest.  In the past I have sometimes felt that these were things I might have managed… but after reading this I'm not so sure!
We were liars focuses on the rich, beautiful and perfect Sinclair family and their summers together on their private island. The book is narrated by Cadence Sinclair, one of the four teenagers in the family who call themselves 'the liars'. Two years ago, she was found curled up on the beach with the waves washing over her and since then has suffered from terrible headaches. But what happened? And why will no one talk about it?
She persuades her mother to let her go back to the island and see the family, to reconnect and puzzle together the past. We puzzle along with her, trying to piece together the elliptical comments of other family members and Cadence's fragments of memory.
The truth, when it comes, is shocking and unexpected. This book will hook you in and keep you guessing until the very end – well worth a read.
Ms Dahlke, Librarian
The life you can save by Peter Singer
"What many of us don't realize, however, is that we each have the opportunity to save the life of a human being every day. In fact, each day we have 18,000 opportunities to do so."
Several different philosophical arguments are explored, as well as the psychology of charitable giving from the perspective of the individual. Singer's socio-political ideologies are well justified and the  explanation of the origin of moral duty is impeccably clear, comprehensive, and most importantly persuasive.
Recommended by David Kim (U6)
July 2014
Fiction fans are in for a treat on 31st July with the publication of "What Milo Saw"; the first novel  by Wellington English teacher, Virginia Macgregor.
I feel privileged to have been able to read this touching book in advance of publication. It tells the story of Milo Moon, a young boy suffering from retinitis pigmentosa, who sees the world through a pinhole. He sets out to expose the problems at his gran's nursing home (accompanied by Hamlet, his pet pig). The story is peopled with a wonderful mix of flawed but interesting characters. There is plenty of humour amidst the adversity and Milo is a hugely appealing protagonist.  Although intended for adults, the book "will be adored by fans of child-narrated fiction like The Curious Incident of the Dog in the Night and Wonder" but for me it had parallels with Frank Cottrell Boyce's 'Millions' and an arch-villain reminiscent of Miss Trunchbull in Matilda. It's quirky, thought-provoking with big themes and an entertaining  plot. This beautifully written book stayed with me a long time after the first reading – but I'm looking forward to re-reading it, discussing it with my friends and family and seeing the final published version.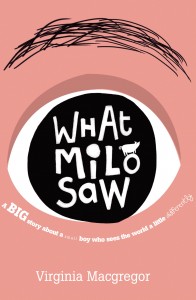 The Siege by Helen Dunmore
This book is an account of an unconventional group of family and friends descent from living happy, carefree lives in their summer dachas, to struggling to survive during the Siege of Leningrad. 1.2 million people are believed to have died of starvation and this story is a heart-wrenching and shocking tale of how one family got through it all. This book would appeal to those who have an interest in History, WWII, Stalin or Russia in general. With captivating language and true-to-life descriptions, this book is an amazing read. Recommended by Malindi, Y11
'The Hundred Year Old Man Who Climbed Out The Window And Disappeared'
Written by Jonas Jonasson, this book really is one of a kind.
Allan Karlsson, a Swedish explosives expert, is a man that, instead of turning up to his one hundredth-birthday party, leaves his caring home through his window with nothing but a pair of old slippers. Set in Sweden, we follow the journey of a centenarian who meets criminals, an almost-vet with many other surprising talents, and a woman with a pet elephant. Mix this in with a gang of thugs, a police inspector and a suitcase filled with cash, and you end up with a very funny story.
In parallel with this plot, we also follow Allan growing up, and discover that he has met almost every important global leader since 1905, has visited every continent, and actually determined the course of the world.
The narrative for this book is humours and engaging, using irony and sarcasm as its key features. As well as being an extremely entertaining read, it is also very informative, with facts about the world's history spewed left, right and centre.
I really enjoyed this book; I found the characters easy to picture and imagine, and empathize with. The plot was brilliant, if ridiculous, the narrative was very conversational and I loved the way it put the law of Sod to the extreme: anything that could go wrong, did go wrong. In fact, it was more like this:  if anything could have happened, happened.
The book has a very satisfying end and you grow to love all of the characters. It is a brilliantly written book, with a great plot and fabulous endearing characters, and I would recommend it to all those who enjoy a good read, and I would happily read it again and again.
Recommended by Ellie, 3rd Form, Orange
Wonder by R.J. Palacio
I thought that wonder was a very interesting and thought provoking book involving many good morals and the thought of how fortunate we are enters into your head as you read. It would be interesting to see what peoples reaction to someone like August would be and how good we would be at concealing our fear. The different characters show the different routes people could take to a boy like  August. Alex (3rd form)
I have now read all of the Carnegie books and this is definitely one of the best. This is the story of a boy who was born with a face deformity. I think that the story is a wonderful exploration of how he copes and how those around him cope. I think the use of his sister as a narrator for some parts adds a brilliant new dimension which deepens the plot and the emotions involved.The protagonist's friend is another addition to the story as this character allows us to see that nobody is perfect but that with a second chance great friendships can be made. This is a brilliant book and a must read for everyone interested in the Carnegie. (Dominic, 3rd form)
100 Ideas that changed the world by Jheni Osman
For those of you who are not fiction fans or for people short of time this is a great book to dip into. Each idea is nominated by an eminent thinker of our time. The essays are only two to four pages long and intriguingly written. Ideas range from 'Vaccination' championed by Richard Branson to 'Zero' nominated by Timandra Harkness. Subjects include science, medicine, the universe, psychology, technology, engineering and numbers.  A fascinating book for all ages, giving brief overviews of key ideas which may inspire you to find out more.
Thank you to James Hollingdale for recommending this book through his Extreme Reading Photo on top of a Scottish mountain!
Instead of a 'Book of the Week', this time I'm going to propose a book recommendation website I've just discovered. Five Books asks authors and experts to recommend the best books in their subject.
In an interview they then discuss why the books are important and what they are about. You can browse by topic or interview or search for a particular book or author/expert. It covers a huge range of subjects range from Espionage to The Mind and Comedy to How to Be Good.
Try Tom Holland on Ancient Rome, Jo Nesbo on Norwegian Crime Writing or Marcus du Sautoy on The Beauty of Maths. There's a whole section on Being a Parent and plenty of fiction suggestions too. Definitely something for everyone on this very attractive website. Follow @tweetingmanatee on Twitter for updates on interviews and authors.
If you would like the Library to order any of the books you discover or want to check stock, email library@wellingoncollege.org.uk .
Book of the Week October 19th 2013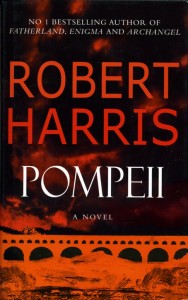 'Pompeii' by Robert Harris
As many of you embark on long journeys we thought a gripping page-turner would be a good book choice for the holidays. Robert Harris has many thrillers to his name but this one vividly recreates a historical time as it is set in an opulent Roman town on the verge of destruction by the eruption of Vesuvius. Harris takes well-known historical facts and weaves his breakneck-paced plot around them. The Aquarius (aqueduct engineer) mysteriously disappears and Marcus Attilius is appointed. The key aqueduct stops flowing and the new Aquarius must resolve this problem before all the towns in the Bay of Naples run dry. Wonderfully evocative of life in ancient Italy with fictional characters interspersed with real historical figures such as Pliny the Elder.
You don't have to be an engineer, classical scholar or historian to be carried along by this thriller – the fascinating historical detail only adds to the realism. Harris's novels 'Lustrum' and 'Imperium' provide more on the Ancient Roman theme.
If you haven't read any of Robert Harris's books yet you have many treats in store. We have just added Harris's latest historical thriller 'An Officer and a Spy' to library stock. This plot centres around the Dreyfus Affair, the political scandal in Paris at the end of the 19th Century.
Book of the Week October 2013
'17 Equations that Changed the World'  Ian Stewart
This books was recommended by our Extreme Reading Photo Competition winner Chiara Fumagalli.
Although the title can seem daunting, '17 Equations that Changed the World' is really more about general knowledge than complicated formulae.  It is a collection of short chapters which give you an in depth but easy to follow explanation about arguably the most significant discoveries (that can be written using formulae) ever.  It ranges from the 'classic' E=mc2 to more obscure equations such as the 'Fourier Transform'.  The thing I particularly like about this book is that it puts all these mind-blowing discoveries that we take for granted into context, and explains how they came about. I would recommend it to anyone who has an interest in physics or maths, especially in the 5th or 6th forms, or more generally, anyone who has ever thought: 'How in the world did someone come up with that?!'
Book of the Week September 20th 2013
'The Boys in the Boat' Daniel James Brown
This is recommended by one of our parents – Gavin Rezos.
It's the true story of the 1936 University of Washington crew who won the Gold medal after beating the German, Italian and British crews  in the final Men's VIII's  in Berlin in front of Hitler at the 1936 Olympics. The boys had to battle the early 30's great depression, work hard in any available jobs just to stay at University and strive against 200 other hopefuls to get into their top school crew. They also had to beat the US Ivy league schools on the way in front of crowds of over 100,000 people.
For one of the boys, the depression meant being left on his own at 14 to survive as best he could on the family farm whist his parents sought work elsewhere. Part of his challenge to make the crew, meant learning to trust his fellow crew members when life had only ever taught him not to rely on anyone.
There is a strong historical background, setting the scene, including the rise of Goebbels and Leni Reifenstahl in creating the Nazi Mythology juxtaposed against the Seattle community spirit to help the crew get to the Olympics.
Book of the Week  13th September 2013
This week's book recommendation comes from Lucy in the 4th form. It was shortlisted for the Carnegie Book Award last year and has proved a popular book choice for a number of our pupils and parents.
Between Shades of Gray – Ruta Sepetys
Lina lives a comfortable, happy life in a middle class family in the 1940's. She lives in Lithuania with her caring mother and father and her younger brother. However one night, her whole world falls apart when her home is invaded by NKVD officers under Stalin's orders. At only 15 she, her mother and her brother are forced to fight for survival in the harsh conditions of Siberia.
This book stirs many powerful emotions within the reader, as it is based on a true story. It evokes disgust at the way the refugees were treated and realization at the horrors people had to face. However, despite the appalling conditions these innocent people had to face, there is a theme of hope throughout, which is what the refugees cling on to in order to keep going and stay alive another day.
 I thoroughly enjoyed this book because, although the reality of it is shocking, its meaning is so deep and moving, it is impossible to put the book down.
Here's a helpful  Middle-School reading list  from Mr Wayman – an excellent range of reading suggestions here for that long summer break!
Mrs Lunnon's 3rd form class are Shadowing the Carnegie Book Award shortlist. Here is Will's review:
April 2013: "In Darkness" by Nick Lake
In Darkness is a complicated book. I wouldn't recommend it to anyone under 12 as it isn't the easiest book and contains strong language but I enjoyed it.
It tells the story of a young boy, shorty, and the founder of Haiti, Toussaint L'Overture. It switches between them in each chapter. In the 'NOW' chapters Shorty is stuck in a crumbled hospital in the Haiti earthquake and tells the story of his life. The 'THEN' chapters tell the story of Toussaint L'Overture's life since he started campaigning for a slave-free Haiti. There is a similarity between the two characters and they are both 'In Darkness' throughout the story literally and metaphorically.
March 2013: "Maggot Moon" by Sally Gardner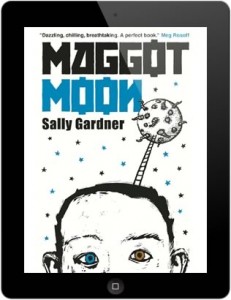 Winner of the 2012 Costa Children's Book Award this is a moving and original story.
"When his best friend Hector is suddenly taken away, dyslexic hero Standish Treadwell realises that it is up to him, his grandfather and a small band of rebels to confront and defeat the ever-present oppressive forces of the Motherland."
It is also available as an amazing interactive iBook – come and try it on the Library iPads and you are sure to be hooked.
December 2012: Livi in Year 9 recommends:
"All Quiet on the Western Front by Erich Maria Remarque
This book describes the mental and physical stress of the German soldiers during World War I. "All Quiet On The Western Front" is as close as anyone is ever likely to get to the horror of the First World War. I really enjoyed reading this book, and would recommend it to others."
October 2012: Mr Hucklesby highly recommends this Booker Shortlisted title.
 The Garden of Evening Mists by Tan Twan Eng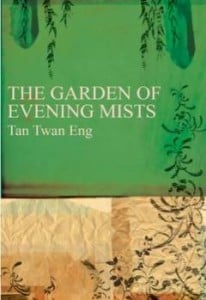 "It is a moving story of a Chinese woman, a prisoner of the Japanese in the Second World War, who comes to the mountains of Malaysia to learn the art of garden design from a Japanese designer. The prose is beautifully written and the use of different time frames to explain the emotions that the woman has about the Japanese and how she grows with them is very clever. The book enchants you and left me with a longing to read more of this relatively new author's work."