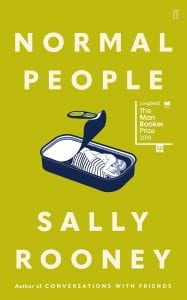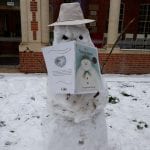 Here are a few top picks proving popular this week.
Our 6th form students are going mad for Sally Rooney's novels. We have a waiting list of boys wanting to read 'Normal People' and students who've read this are choosing her debut novel 'Conversations with Friends' to read next. They love her clear, crisp writing and her believable, likeable characters. No wonder Waterstones chose 'Normal People' as their book of the year 2018.
If you like non-fiction and you missed Mrs McColl's talk on Monday about introverts and extroverts you can borrow the book she mentioned. 'Quiet' by Susan Cain is sub-titled 'The power of introverts in a world that can't stop talking'. This book champions the importance of listening and the value of introverts and challenges us all to see things differently.
Head of Percussion, and avid library user and reader, Mr Smith, can't recommend 'Munich' by Robert Harris highly enough. He is a big fan of Robert Harris' well-written historical thrillers and this one is a massive page-turner. Set during Chamberlain's negotiations with Hitler before the outbreak of World War ll this is a tense political thriller and spy novel with great attention to historical detail but with
interesting fictional characters added.
Synopsis:
September 1938. Hitler is determined to start a war. Chamberlain is desperate to preserve the peace.
The issue is to be decided in a city that will forever afterwards be notorious for what takes place there: Munich.
As Chamberlain's plane judders over the Channel and the Fuhrer's train steams relentlessly south from Berlin, two young men travel with secrets of their own. Hugh Legat is one of Chamberlain's private secretaries; Paul Hartmann a German diplomat and member of the anti-Hitler resistance. Great friends at Oxford before Hitler came to power, they haven't seen one another since they were last in Munich six years earlier.
Now, as the future of Europe hangs in the balance, their paths are destined to cross again. When the stakes are this high, who are you willing to betray? Your friends, your family, your country or your conscience?
Sounds like a perfect half-term holiday read!