Reading Times 2019 TV
The eagerly awaited Reading Times 2019 TV has just arrived. Every year we are grateful for the hard work Mrs Smith, Librarian at Eckington School puts into creating a guide to all the holiday viewing based on books. A highlight for me this year is the animation of Judith Kerr's wonderful picture book 'The tiger who came to tea' (Ch4 7.30pm on 24th December). The perennial Dickens' favourites including 'A Christmas Carol', 'Oliver Twist' and 'Scrooge' are available. Plenty of other classics on offer too including  George Orwell's 'Animal Farm', 'The Man in the Iron Mask' based on Alexandre Dumas' 'The Vicomte de Bragelonne, Robert Louis Stevenson's 'Kidnapped', 'Dracula', 'The Great Gatsby','Pride and Prejudice'. More recently  two very moving books came out 'Lion' by Saroo Brierley and 'The boy who harnessed the wind' by William Kamkwamba. These books are available from the library and the films are on on Netflix.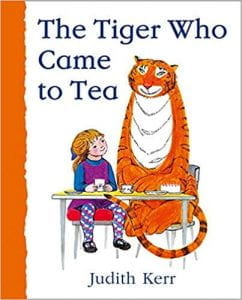 For YA book fans you can watch 'The Fault in our stars' and 'Looking for Alaska' based on John Green's books, 'The Hunger Games', 'The Twilight Saga', Divergent and Mazerunner. The 'His Dark Materials' series on the BBC currently (available on iPlayer) is fantastic and it's well worth reading the trilogy if you haven't read it before.
I'm particularly looking forward to watching 'Elizabeth is Missing' but want to re-read the book by Emma Healey first!