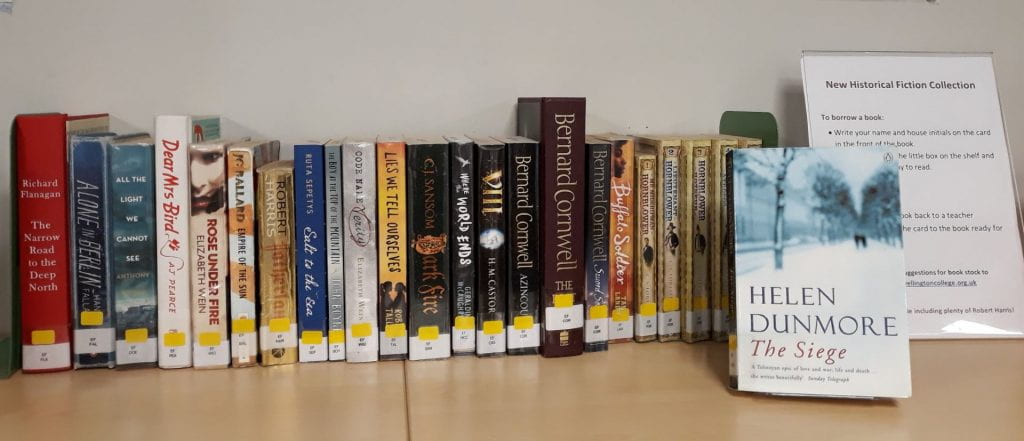 When Mr Macleod, Acting Head of History, came to me proposing the development of a Historical Fiction collection in the History Department Library, I  jumped at the chance to bring some excellent and very readable fiction to a wider audience. Historical Fiction is a great way to become engrossed in a gripping plot, learn more about the real historical figures and expand your knowledge of a particular historical event or time period without it feeling like hard work. Many historical fiction writers have carried out meticulous research and some give detailed bibliographies of historical sources.  Whilst important to remember the novels are fiction they help give context and background to historical time periods and topics and may act as a stepping stone to reading non-fiction.
The History Dept came up with some of their favourite titles and we added our library team suggestions. There are many more historical fiction titles in the main library too.
We now have a core collection which can be expanded and developed. It's a bit weighty in the World War ll and Tudors area – so we welcome suggestions for different time periods and locations. Eventually we plan to link the suggested reading to the curriculum topics.
When I asked our Head of College for his favourite book in the summer he told me 'Azincourt' by Bernard Cornwell. This book spurred his enthusiasm for studying History.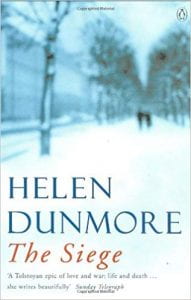 Two memorable historical fiction titles which made a dramatic impact on me are 'The Siege' by Helen Dunmore and 'The things they carried' by Tim O'Brien. Both are harrowing, emotional reads.'The  Siege'  is set during the first winter of the siege of Leningrad by the Germans during World War ll. It is a moving story of love and survival written so well it's hard not to feel the emotions of the characters experiencing it.
'The things they carried' is a book of interconnected short stories about the experiences of a platoon of U.S. soldiers during the Vietnam War. It is a blurring of fiction and non-fiction as the narrator is modelled on the author and has his name, Tim O'Brien, despite being a fictional character. The book is partly based on the author's own experiences.

Many of us – staff and students alike are big fans of Robert Harris. He is a master storyteller who brings historical times to life with great plotting. We have his books in print form in the library and also many of them as e-books on Browns VLeBooks.
Why not try a historical novel for the half-term holidays?
Science Book Discussion Group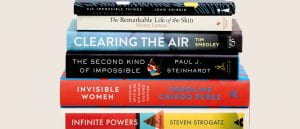 In another collaboration between the Library and Academic Departments we are reading the 6 shortlisted books on the Royal Society Book Prize Shortlist 2019.
In conjunction with the Science Department and Science Society the idea is that 5th and 6th formers read one of the titles and feed back on what they thought of it and what they learnt at a Science Book Discussion evening in the library on 21st November. If none of this year's shortlist are available then we have copies of previous winnners and shortlisted titles.
I'm looking forward to reading 'Clearing the Air' by Tim Smedley and I'm currently listening to the audiobook of 'Invisible Women: Exposing data bias in a world designed for men' by Caroline Criado Perez. This year's winning book is an incredible piece of research highlighting the gender data gap in so many areas of life – a vital read for everyone.