Here's our latest cracking read recommended by a 6th form student this time. He and his friends have been racing through this series and are impatiently waiting for the 5th book 'Dark Age' to be published in July 2019.
Red Rising series by Pierce Brown
He writes:
Red Rising is a dystopian fantasy set in our Solar System,where humans have gained control of our genome and successfully breed new races for designed purposes. Known as "Colours", the Gold rise to become the oligarchy of the new age humans. A "Red" from the loweest class decides to break the totalitarian system from the inside….
For anybody who loves Hungers Games, Divergent and Maze Runner it's a great series to read.
Factfulness: The stress-reducing habit of only carrying opinions for which you have strong supporting facts.
We've promoted this brilliant book before – an informative and compelling read by the inspirational creator of Gapminder and Dollar Street – Hans Rosling. He was a medical doctor, global health expert and statistician who wanted to help people understand the world and data in an accessible way using graphs and visual images to cut through confusing and possibly misrepresented statistics. He also had a hobby of sword swallowing!
His TED Talk 'How not to be ignorant about the world' is essential viewing.
This book questions everything you think you know about the world and prompts us to look at the positive ways it is actually getting better. A great choice for Politics, Geography, Global Citizenship and everyone who wants to be better informed!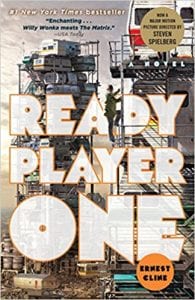 Our first cracking read of World Book Day was recommended by Geography teacher Mr Murray. He is a huge fan of Ready Player One by Ernest Cline and has been encouraging all his tutees to read it. We urge you to read this absorbing, entertaining book before you watch the film!
Here's his review:
" Modern technology and the laws of physics have not yet allowed for zero gravity dancing, X-Wing commuting and living out your favourite scene from 1980s movies. In the OASIS of 'Ready Player One' though you can. In the OASIS you can be and do anything you want in a perfectly electronically rendered version of our imperfect world. It is a book about a quest. A quest for meaning, friendship and purpose. It is also a quest for billions of dollars and control over the most influential video game of all time (not Fortnite).
I love this book because it combines a huge number of familiar and exciting references for video game fans, Spielberg devotees and anyone who enjoys the cultural artefacts of the 1980s. It is also set in a future that is looking more and more feasible. A world strangled by inequality and the impacts of climate change where nearly all of the world's population spend most of their lives online. Virtual reality could be the saviour of the protagonist or it could be controlled by a profit seeking juggernaut. It is a book that is a love letter to the fantasy of video games, the escapism of movies and the importance of heroes and hope. It is also about friendship.
Can you complete the quest? Log into the OASIS to find out."
You can also listen to the fantastic audio book of 'Ready Player One' on our new audio book ePlatform from Wheelers.
Maths teacher Mr Wells loves the novels of Scarlet Thomas. He also recommends her book Pop Co.
The End of Mr Y
What starts off as a traditional mystery around the last surviving copy of a book, soon swerves into the most unusual mash up of genres I've read. A mixture of Quantum physics, giant mice and Victorian Homeopathy, this is a wonderfully surreal and eclectic novel. Scarlett Thomas' writing is full of unusual turns of phrase and unexpected phrases that make this story come alive.
For books on a scientific theme Mrs Patterson Head of STE recommends: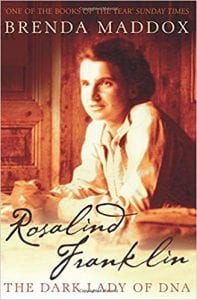 Rosalind Franklin: The Dark Lady of DNA by Brenda Maddox
In 1962, Maurice Wilkins, Francis Crick, and James Watson received the Nobel Prize, but it was Rosalind Franklin's data and photographs of DNA that led to their discovery. Brenda Maddox tells a powerful story of a remarkably single-minded, forthright, and tempestuous young woman who, at the age of fifteen, decided she was going to be a scientist, but who was airbrushed out of the greatest scientific discovery of the twentieth century.
Ms Gutulan, Head of English, recommends:
 Bookworm: A memoir of childhood reading by Lucy Mangan
Lucy Mangan's memoir Bookworm, a 'witty and gloriously opinionated love letter' to the books that saw her grow up, will appeal to anyone who, as a child, spent days glued to a book (or sneaked the torch to read under the covers past bedtime!). Bookworm is a comforting read that revives childhood memories as only a truly good book can do and is set up to become a classic in itself. Give it a try!
I could also have recommended The Children's Book by A.S. Byatt, a coming-of-age, richly visual novel, in which the creativity in many guises anchors the predicament of children from three families belonging to contrasting social classes but connected in surprising ways. The narrative is set at the pivotal time that saw the Victorian era slowly turn towards Modernity: symbolically, the story begins in the early days of the Victoria and Albert Museum and ends with the Great War. It is an evocative yarn that weaves the delights of the Arts and Crafts Movement, storytelling, adventure, social consciousness and sacrifice, leading to an ending you will struggle to forget.