When Mr Macleod, Acting Head of History, came to me proposing the development of a Historical Fiction collection in the History Department Library, I  jumped at the chance to bring some excellent and very readable fiction to a wider audience. The History Dept came up with some of their favourite titles and we added our library team suggestions.
We now have a core collection which can be expanded and developed. It's a bit weighty in the World War ll and Tudors area – so we welcome suggestions for different time periods and locations. Eventually we plan to link the suggested reading to the curriculum topics.
When I asked our Head of College for his favourite book in the summer he told me 'Azincourt' by Bernard Cornwell. This book spurred his enthusiasm for studying History.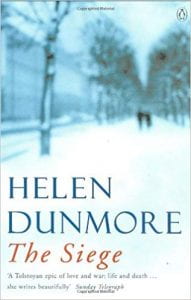 Two memorable historical fiction titles which made a dramatic impact on me are 'The Siege' by Helen Dunmore and 'The things they carried' by Tim O'Brien.
Many of us – staff and students alike are big fans of Robert Harris. He is a master storyteller who brings historical times to life with great plotting. We have his books in print form in the library and also many of them as e-books on Browns VLeBooks.
Why not try a historical novel for the half-term holidays?
Science Book Discussion Group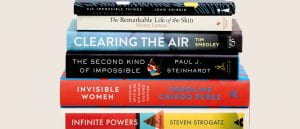 In another collaboration between the Library and Academic Departments we are reading the 6 shortlisted books on the Royal Society Book Prize Shortlist 2019. the idea is that 5th and 6th formers read one of the titles and feed back on what they thought of it and what they learnt at a Science Book Discussion evening in the library in November.