As the majority of our students settle into their A level and GCSE exams in earnest it's hard to believe that most of our IB (International Baccalaureate) students have already finished.
Now they are freed from the constraints of text books and revision notes we thought we'd gather s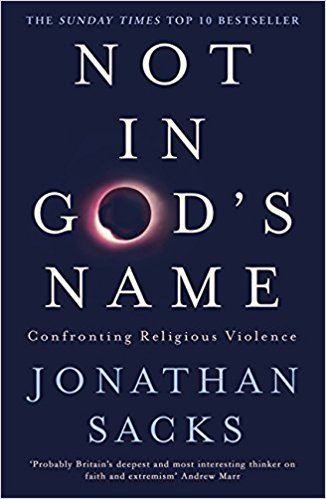 ome of their reading suggestions – books they've been desperate to read but had to put on hold until after the exams.
Good luck to all students still in the thick of exams – just think of all the amazing books awaiting you over that long summer holiday!
One of our Y13 Politics students told me he was looking forward to reading Not in God's Name: Confronting Religious Violence by Jonathan Sacks. He was also keen to re-read classic books such as Animal Farm and Nineteen Eighty-Four by George Orwell.
My son has been desperate to continue the Giordano Bruno historical murder mysteries I discovered through London City Read  this year. Prophecy is the second in the series and is set in London. The series starts with Heresy, set in Oxford. We have the whole series in print form in the library and the first two novels available as e-books. These books have everything – intriguing plot, maverick characters, well-researched history and humour!
He won't thank me for the cheesy staged photo though!
Another queuing up to be read is The wind-up bird chronicle by Haruki Murakami as so many people have recommended this one to us.
Clemente, an avid library user and proposer of many titles as additions to library stock ranging from political b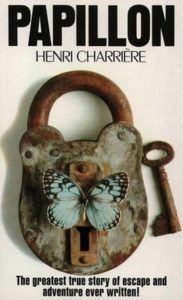 iographies to Invisible Cities by Italo Calvino is looking forward to re-reading Papillon by Henri Charriere. When asked for his top post-exam read he offered to email a list of 20 books on his TBR(to be read) pile! If you enjoyed Papillon you might also like Shantaram by Gregory David Roberts.
Richard Atherton, Director of IB Diploma recommends any of Robert Harris's novels as guaranteed to be a good read. Pompeii is particularly readable and provides interesting insights into Ancient Roman life.
Sophie is embarking on William Makepeace Thackeray's Vanity Fair followed by Jung Chang's Empress Dowager Cixi  and also recommends The man who mistook his wife for a hat by Oliver Sacks for would-be medics. Rob is going to enjoy Far from the Madding Crowd by Thomas Hardy after his A levels.
Sam is about to read The Big Screen: The story of the movies and what they did to us by David Thomson (this weighty book received glowing reviews when it was published in 2013 and is described as Probably the best overview of the cinema ever written. It sparkles with insight, is packed with anecdote, and pulses with passion … a glorious celebration of one of humankind's great inventions (John Banville Guardian BOOKS OF THE YEAR)
Mark is keen to get stuck into the whole of the A Game of Thrones series by George R. R. Martin.
Ryan will read When breath becomes air by Paul Kalanithi when he finishes his A levels. This remarkable, heartbreaking and insightful autobiography was shortlisted for The Wellcome Book Prize 2017
Olivia has always meant to read The power of now by Eckhart Tolle 
For thriller fans another recommendation was Child 44 by Tom Rob Smith.
What would you read first? The Sports department recommend Watership Down by Richard Adams and any of Lee Child's thrillers!