The Carnegie Book Award Shortlist 2016 has been announced and our Y9 shadowing group members have collected their first books to read over the Easter holidays. It's a fantastic shortlist this year including 'The Lie Tree' by Frances Hardinge; Costa Book of the Year 2015 and much praised and recommended by both librarians here. I thought 'One' was amazing and Sarah Crossan's trademark style of writing in blank verse works well with the subject matter. Tipi and Grace are conjoined teenage twins and each chapter conveys a poetic snapshot of their life.
Read more about the shortlists here  You can watch author and illustrator videos here
Guardian reviews of all the books can be found here
Having multiple copies of the shortlisted books enables a large group of students to read the books simultaneously and provokes heated discussions about the merits and drawbacks of all of them. After the award process is over they become useful sets of contemporary fiction which can be read by tutor groups.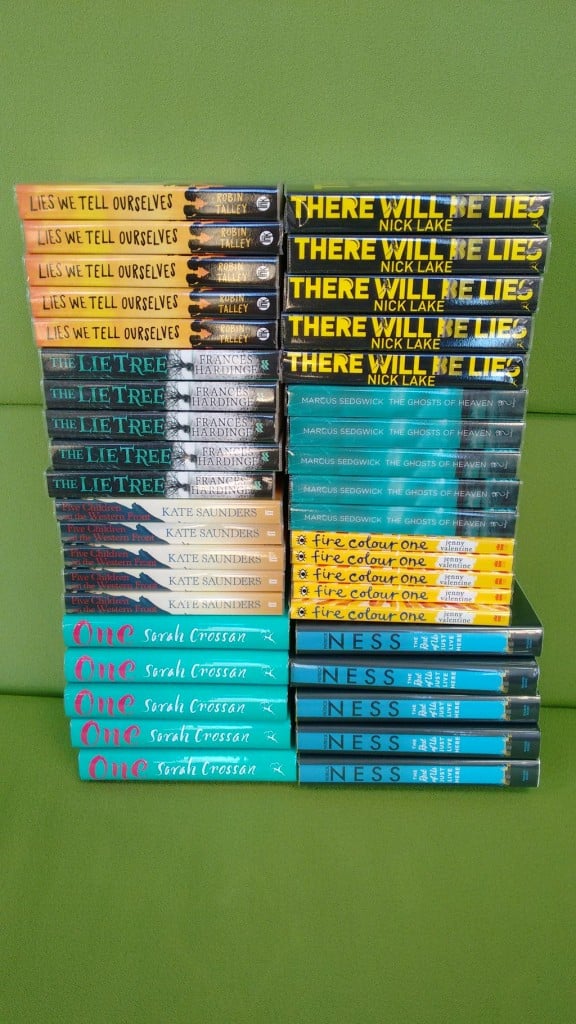 The 8 shortlisted books are:
One by Sarah Crossan
The Lie Tree by Frances Hardinge
There Will Be Lies by Nick Lake
The Rest of Us Just Live Here by Patrick Ness
Five Children on the Western Front by Kate Saunders
The Ghosts of Heaven by Marcus Sedgwick